Disney issues an all encompassing ban on selfie sticks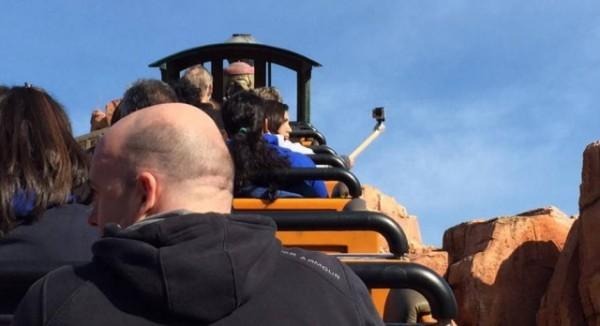 Disney is joining the ever-growing list of places where selfie sticks are forbidden. If you are touring the "Happiest Place on Earth" solo and your arms aren't long enough for a good selfie, you can always ask a park employee to take the photo. They will gladly oblige. The new policy goes into effect on Tuesday at its Orlando Disney World location. Soon after, the policy will extend to Disneyland in California, Euro Disney, and Tokyo Disney. Disney isn't taking a stance on whether the tastelessness of selfie sticks outweighs their usefulness–its decision comes down to safety.
Prior to this new ban, Disney's selfie stick policy prohibited their use on rides as a matter of safety. Disney rides and attractions are filled with moving parts. It's completely unsafe to extend a selfie stick on a ride at double or triple your arm's length.
This week, there was an incident at Disney California Adventure; a passenger pulled out a selfie stick on a roller coaster, and bringing the ride to a halt for over an hour. The coaster was stopped at its peak, forcing passengers to follow emergency evacuation procedures from the very top of the roller coaster.
Don't even try to bring one in. Park security officers will inspecting bags upon entering the park to enforce the prohibition. Because many park-goers might not know about the new rule, guests will have the option of checking their selfie-sticks in at entrance to pick up as they exit the park.
Source: CNet