Disney Infinity announced to capitalize on collectible craze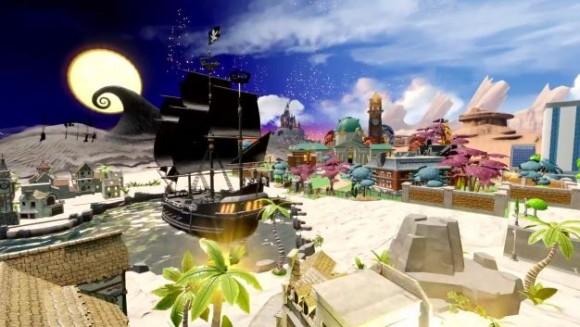 Back when Activision announced the first Skylanders game, a fair few people thought that offering collectible toys to use with a video game wasn't a winning idea. Fast forward to today and Skylanders is easily one of Activision's biggest franchises, perhaps second to only Call of Duty. Disney today introduced the world to its answer to Skylanders, officially pulling the veil off Disney Infinity.
With Disney Infinity, we're seeing the same basic premise of collecting figures and then using them in-game, only Disney seems to have taken the idea one step further. Players will be able to adventure through famous Disney worlds – called "Play Sets" in Infinity – all the while solving puzzles, battling enemies, and collecting items and characters from Disney worlds. The items you collect get put into the in-game Toy Box, and it's what players will do with the stuff in that Toy Box that's especially impressive.
Using the items collected through gameplay, players will be able to build their own worlds for their friends to explore. So, think of Disney Infinity as something similar to Skylanders, only the Spyro characters have been swapped out for Disney's line up and the company has added on a creative mode. What's more, it appears that players will be able to transfer up to three characters into the game at a time using the portal, which is a feature that Skylanders lacks.
By moving a character into the game, you'll unlock their world to explore. Disney Infinity will ship with a total of three characters: Jack Sparrow from Pirates of the Caribbean, Sully from Monsters Inc., and Mr. Incredible from The Incredibles. Disney plans to release a total of 17 characters in this initial batch of figures, some of which can be seen in the announcement trailer above. Even better is the fact that the characters are cross-platform, so they'll work with every version of the game regardless of the platform you're playing it on. Disney Infinity will be arriving in June for Xbox 360, PS3, 3DS, Wii, Wii U, PC, and mobile devices, though we don't have a price point to talk about just yet. Stay tuned for more details!