Disney creates augmented reality coloring book app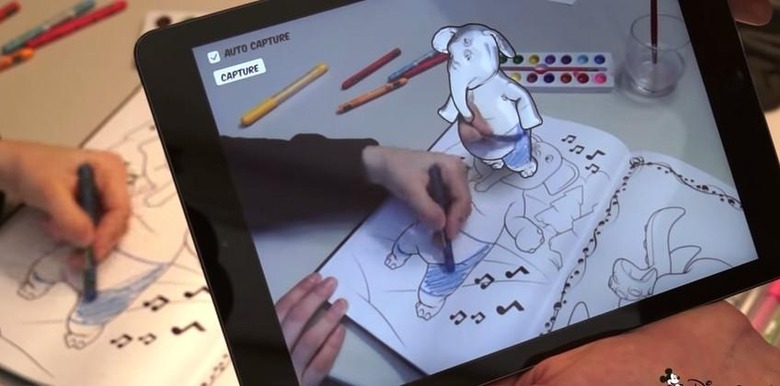 Disney Research, which recently showed off a soft-skin module for use on robotic toys, has introduced another project it has been working on — an augmented reality coloring book app that shows characters in 3D as they're being drawn. It's a fun app, one we've seen various versions of from others; there's the 3D augmented reality storybook, for example.
Unlike some competing apps, the Disney Research coloring book app works by allowing kids see the character in 3D as it is being colored in, with the coloring showing up as a texture on the augmented reality model. You'll need a tablet or phone with a camera pointed at the coloring book for it to work.
Disney Research details the technology, in part, in the video above, including testing that was done to determine how well its technology renders the characters as a 3D model. The models can be turned and looked at from different angles, and they animate themselves; the elephant is shown dancing on screen, for example.
The app is still a research effort right now — it isn't clear what the plans are for launching the coloring app or whether this is more of a tech-development project. Check out the timeline below for other recent Disney news!
SOURCE: NBC News