Disney AppMATes Turns The iPad Into A Virtual Play Mat For Kids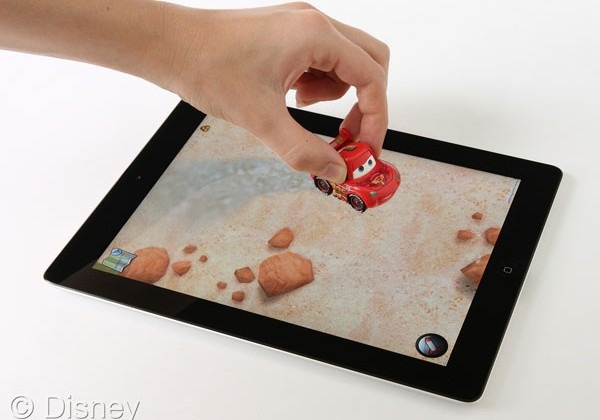 Parents that have kids and an iPad around the house know that kids love to use tech no matter their age. Even the cats in my house use the iPad on occasion for gaming. Disney has unveiled some very cool new products that go along with the iPad called AppMATes. The AppMATes are a combination of an app running on the iPad and a car the child can hold for virtual driving action.
There are different character cars that will react and talk with the voices from the movie when the toys are placed on the screen of the iPad. The idea is that the app and cars turns into a virtual play mat. The AppMATes allow the kids to explore and do all sorts of fun things. The child can turn the car in any direction and explore all they want.
The app has sound effects and puts effects on the screen like skid marks and explosions. Each character also has missions that are unique to it. You can also race with five different tracks available at launch. The AppMATes will launch on October 1 and will be available at stores across the country. Vehicle two packs will cost $19.99 each with four characters available to start including Lightning McQueen, Tow Mater, Finn McMissile, and Holley Shiftwell. In November two more will launch as Apple Store exclusives including Francesco Bernoulli and Shu Todoroki.