DISH's AirTV 2 now comes in a more discreet black box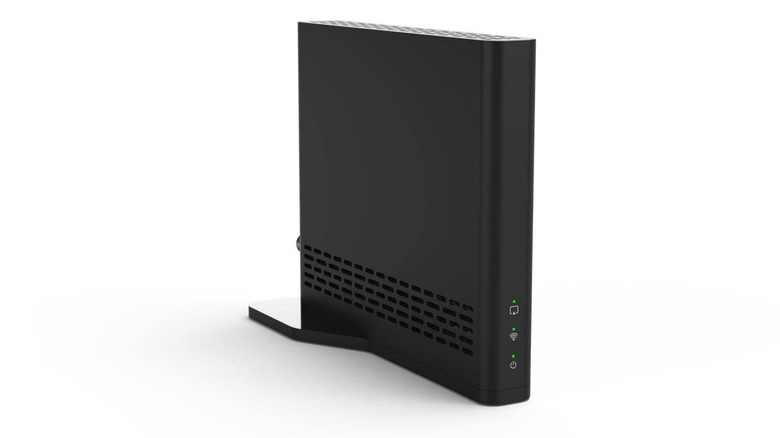 Set-top boxes that blend over-the-air TV and the Internet are no longer novelties these days. Even service providers are somewhat ironically selling their own "cord-cutting" boxes, with attached subscriptions, of course. In 2017, DISH launched its first Android-powered AirTV Wi-Fi tuner with a rather odd aesthetic for a TV box. With the AirTV 2, it is correcting that error and puts all the upgraded hardware in a sleek and slim black box.
The first AirTV can probably be described kindly as "cute", resembling something like a Wii U spin-off or a Fisher Price toy. While eye-catching, it definitely looks out of place among its peers, let alone among other parts of home entertainment systems that often come in smooth black colors.
That is the AirTV 2's most obvious change, now smaller and less conspicuous. It looks more like a standing an NVIDIA SHIELD TV Pro and is designed to be hidden from view while doing its work. It can also be placed anywhere in the house, DISH says, to get the most out of wireless reception without having to bother with wiring or antennas.
Of course, the AirTV 2 also gets a hardware upgrade, like the 2x2 dual-band 802.11ac Wi-Fi, no Wi-Fi 6 here yet. It also now integrates better with its relative Sling TV out of the box, allowing users to integrate local channels into Sling's channel guide. In almost all other aspects, the AirTV 2 offers the same conveniences as its predecessors, now in just one package, including two live streams, one of which can stream to a device outside of the home network. DVR recording is also available but you need to attach an external hard drive.
What hasn't changed either is the $99.99 price as well as the things you might want to buy on top of that. The AirTV 2 still needs a separate purchase of an indoor antenna for OTA content. There are also bundles that split the total in exchange for a Sling TV prepaid subscription.