Smart TVs and TV platforms these all flaunt some sort of voice control or another, whether they be Google Now, Siri, Alexa, or some unnamed, disembodied voice. Naturally, set-top boxes and DVRs have to get into the game as well. DISH Network is doing precisely that and then some. Its new Voice Remote, which will be available to Hopper 3 and 4K Joey customers, can, of course, react to your voice. But lest you think that is its only ability, you'd be pleasantly surprised to find out how wrong you are.
Yes, voice plays a major role in this case. After all, it is a Voice Remote. At a press of a dedicated button, you can search for shows and movies and even refine those searches using natural language. And you can also control recordin or changing channels the hands-free way as well. But while most voice-enabled remote controls throw away almost all but the most basic buttons, the DISH Voice Remote doesn't. Or at least doesn't completely.
The remote still has the familiar buttons, like power, dedicated Guide buttons, volume and channel rockers, and the like. But wait, where is the familiar numeric keypad? Here's where the fun starts. That large black blank space is actually a touch pad. Normally, you can use it like any other touchpad, with gliding touches to scroll up, down, left, or right, and a top to select an item or action. But at a click of a button, the touchpad lights up with a grid of numbers in that oh so familiar layout.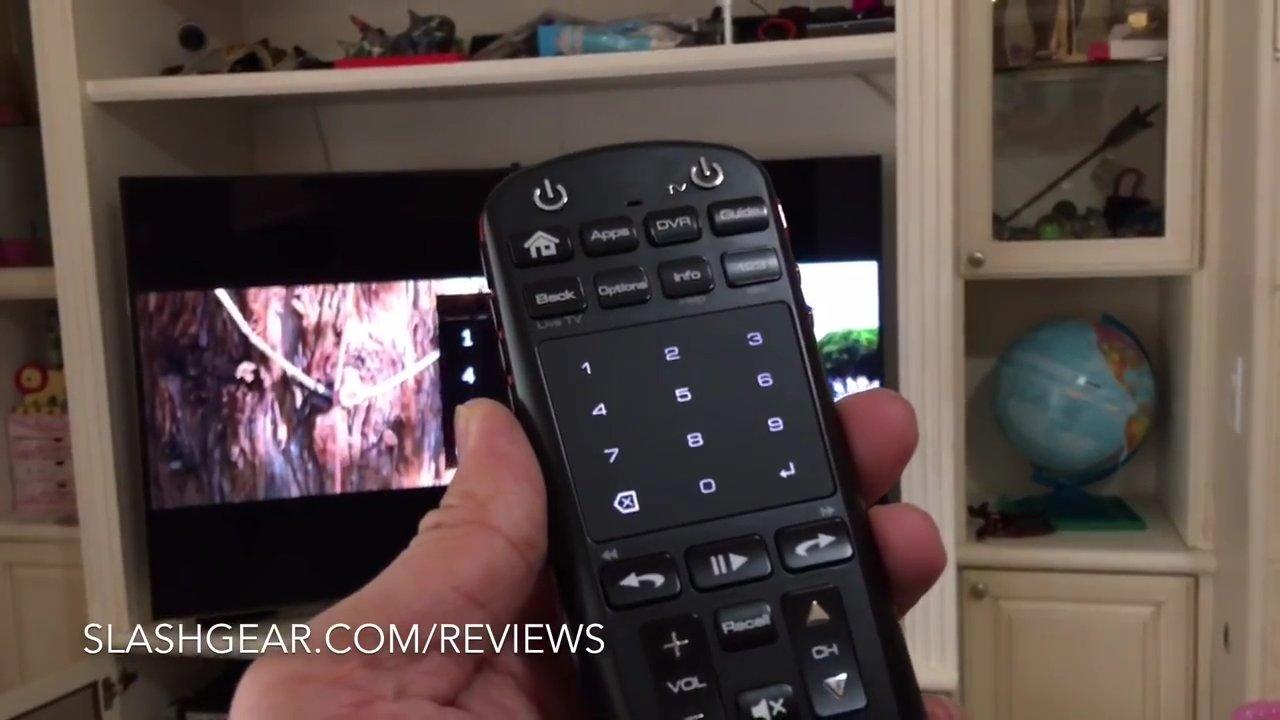 While not competing with the Apple TV remote in terms of smallness, the DISH Voice Remote is at least advertised to fit comfortably in your hand, like a small, but rather thick, smartphone. It also functions as a universal remote but for up to to RF controlled devices only.
Although we've seen it earlier this year, DISH is now making its Voice (and Touchpad) Remove available for both Hopper 3 and 4K Joey customers. All they need is to shell out $30 for it.