DISH Joey Alexa control: Here's how to set it up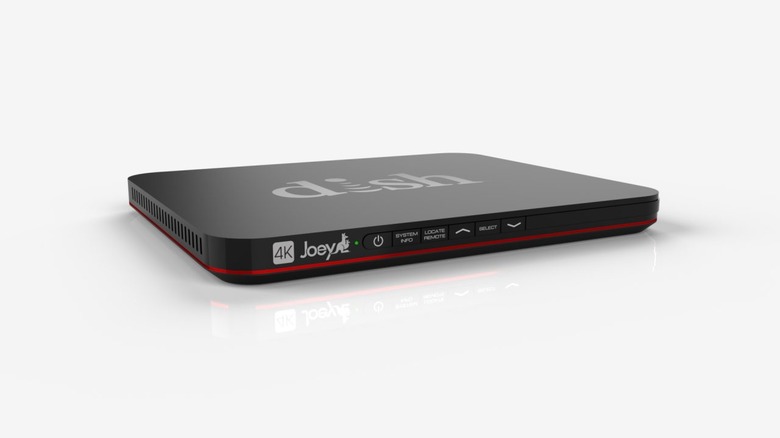 Earlier this year, DISH rolled out Alexa support to its Hopper and Wally set-top boxes. While that implementation likely covered a lot of DISH users, customers who use Joey boxes were unfortunately left out in the cold. That all changes today, as DISH has announced Alexa support for Joey clients as well.
This means much of DISH's major product line now supports Alexa, and that you're no longer limited to using your Alexa device with just one TV. For the uninitiated, Joey is an add-on receiver made to work in tandem with the Hopper in households that have more than one TV. By connecting a Joey to the extra TVs in your house, you can tap into the Hopper's capabilities without the need for additional Hopper boxes.
With this roll out, Alexa is supported on all generations of the Hopper and Joey along with DISH's Wally single-tuner HD receiver. To get your Joey boxes to play nice with Alexa, you'll first need to enable the DISH TV skill in your Alexa app. For folks who don't already have the DISH TV skill set up, simply open the Alexa app on your mobile device and find "DISH TV" under "Music, Video & Books," then tap "Enable."
From there, turn on your Hopper or Wally, then navigate to the "Settings" menu to find "Amazon Alexa." Select "Get Code," and then enter the code that shows into your Alexa mobile app and tap "Activate." You'll then be prompted to pair your set-top boxes with your Alexa devices – repeat the process for all of the boxes in your home and you're good to go.
If, on the other hand, you already had the Alexa skill enabled (to use with an existing Hopper box, for instance), you only need to navigate to the "Manage in TV and Video" menu in your Alexa app's setting and select "Manage and Link Devices." You'll then be prompted to begin linking your devices, which is where you'll add your Joey boxes to your Alexa app.
Once you've completed set up, you can ask Alexa to search for shows and movies across Live TV, your DVR recordings, and on-demand content. You can also use those Alexa commands to control playback on your TV, which means it'll no longer be a big deal when you lose your remote. Alexa integration with Joey boxes should be available from today, so get to pairing.