DISH Hopper Social app brings Twitter chat and Facebook updates to HD DVR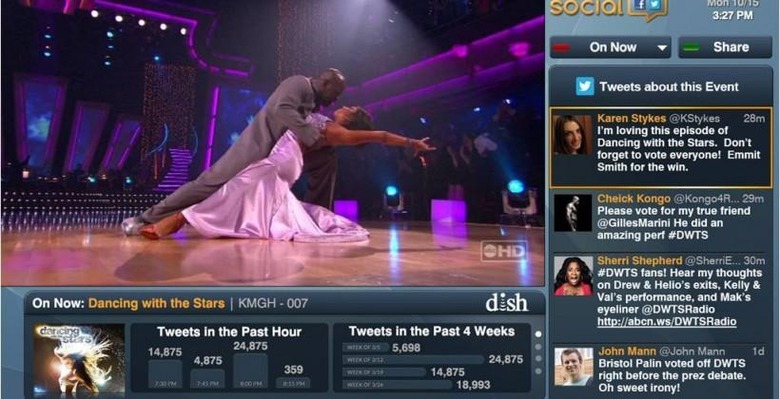 Today an app has been released by DISH that will bring social networking to the Hopper Whole-Home HD DVR machine, integrating Twitter and Facebook into the mix. This app is what DISH calls the "first set-top box application capable of providing contextually-relevant social feeds." Of course this isn't the only way you can chat through Twitter or see your Facebook updates on your TV, but it certainly is a unique bit of integration.
DISH is launching this app with the ability to both see your Twitter feed and interact with Twitter in essentially every way you'd be able on a desktop or mobile device. With "Now Watching", his app shows a Twitter feed relevant to the program being displayed on the television.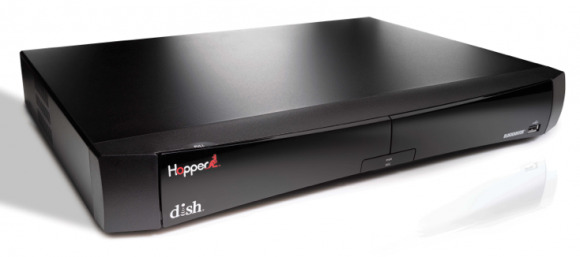 With "My Twitter", users will see their own Twitter feed – assuming they're logged-in, along with the ability to tweet, retweet, reply to a tweet, and "favorite" a tweet. Facebook integration exists through "My Facebook", this allowing the user to post a status update, see their personal feed, and post any of a variety of pre-drafted updates – letting people know what you're watching on TV, of course.
This app shows these updates in two places – the first is in a data bar along the bottom of a viewer's TV screen. This bar works with Twitter exclusively to show tweets about the TV program on at the moment, the programs "sentiment rating", and data surrounding gender and frequency of tweets with regard to the show being shown.
The second place this app shows data is through DISH's "quick launch" bar. This bar is access via a press of the blue button on the Hopper user's remote control, this also bringing up the ability to connect up to four Twitter accounts and up to four Facebook accounts if the viewer does so choose.
SOURCE: DISH