Dish Network has partnered with Common Sense Media to bring its subscribers age appropriateness ratings for content, as well as reviews, helping parents (and others) make informed decisions about what is and isn't appropriate for their family. The reviews and ratings are already available on the DishAnywhere.com website, and will be available soon on both the Hopper Whole-Home HD DVR and the Dish Anywhere mobile app.
Dish and Common Sense Media announced the new partnership today; as you can see in the screenshot below, which shows what the integration looks like, content is rated on a 0 to 5 scale based on certain topics, like violence, language, and consumerism, among others.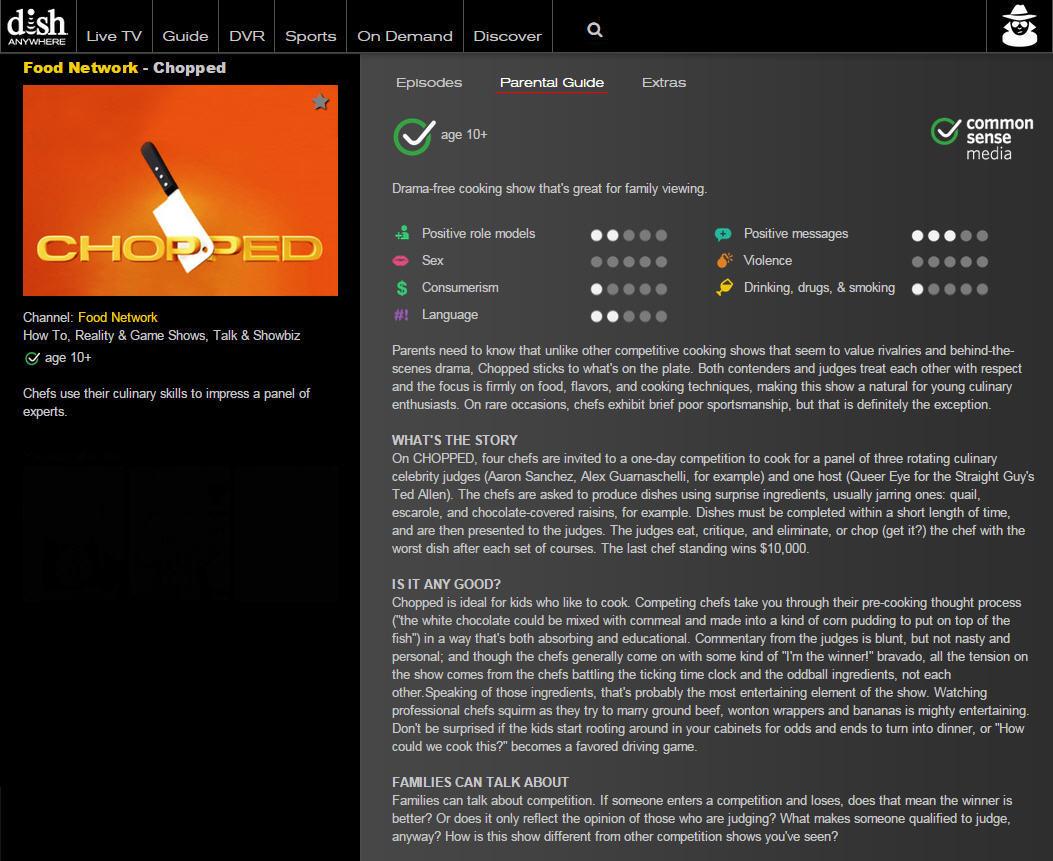 In addition to the ratings, Common Sense Media also provides reviews of content that are tailored toward providing parents with the information they need. Both ratings and reviews can be found under the Parental Guide, a newly added page, in a show's profile. The age ratings for content span up to 18 years old.
The ratings and reviews don't focus only on the perceived negatives, but also positive elements that might encourage parents — things like positive role models and positive messages. The Dish Anywhere mobile app is available for both Android and iOS. Three dots, says Dish, mean a "fair amount" of that subject exists in the show — less than three, and there isn't much; more than three, and there's a higher than average amount.