Discord game streaming arrives next week, but Twitch shouldn't worry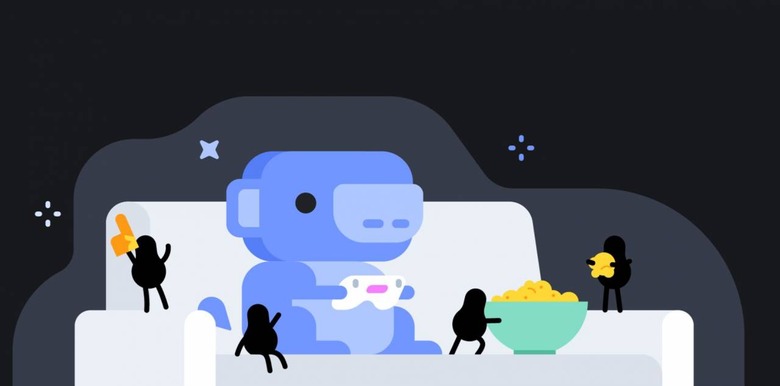 If Ninja's jump from Twitch to Mixer taught us anything, it's that game streaming is big business. People like to watch other people play games and this is something that's been true since long before streaming video on the internet. In some ways, Discord is returning to the roots of all that by rolling out game streaming on its own platform.
Don't mistake this new Discord feature as a Twitch or YouTube competitor, because put simply, it isn't. Discord's game streaming feature – dubbed "Go Live" – isn't about streaming to the masses and making money. Instead, it's about letting your friends watch you play games as you all chat about what's happening, just like the good old days (kind of).
Go Live will allow you to stream your gameplay to up to 10 other people on your server at once. It features integrated voice chat – a must-have feature for anything related to Discord – and low-latency streaming, so your friends won't be 20 or 30 seconds behind the action.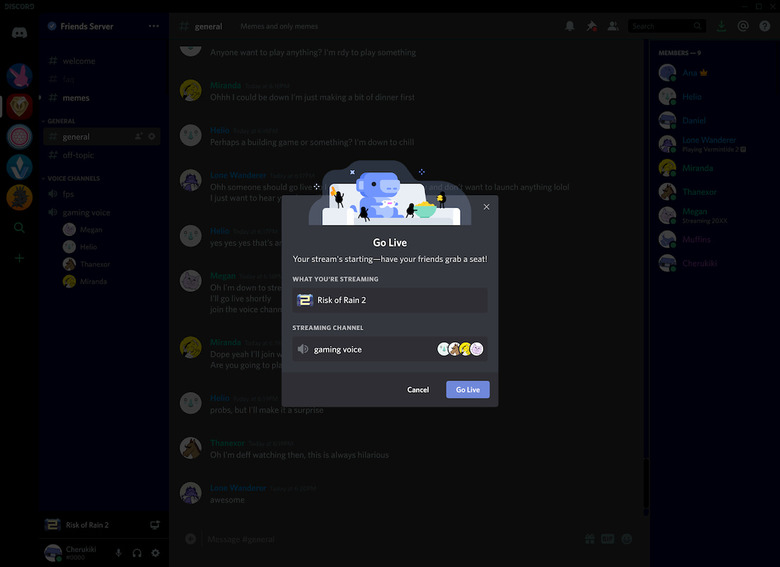 It doesn't sound like it takes much to start streaming with Go Live either. While services like Twitch and YouTube require some kind of broadcasting software like OBS or XSplit, Discord handles that all on its end, requiring "just one click to stream a game to a server." Friends can watch your stream either through a browser or through the desktop app, with Discord saying that mobile viewing will be available by the end of the year.
Discord also promises "minimal impact" to your game performance, though what that ultimately means is a bit nebulous until we actually get to test it out. There are added perks for Nitro subscribers as well: Nitro Classic subscribers get to stream in 1080p resolution at up to 60fps, while Nitro subscribers can stream at up to 4K60.
At the moment, there's no word on what kind of resolution or frame rate free Discord users will be limited to, though it's likely those streams will cap out at 30fps in either 720p or 1080p resolution. Discord Go Live will be launching on August 15th, at which point we'll learn more about the feature, so stay tuned.