DirecTV NOW promotion end date confirmed: act fast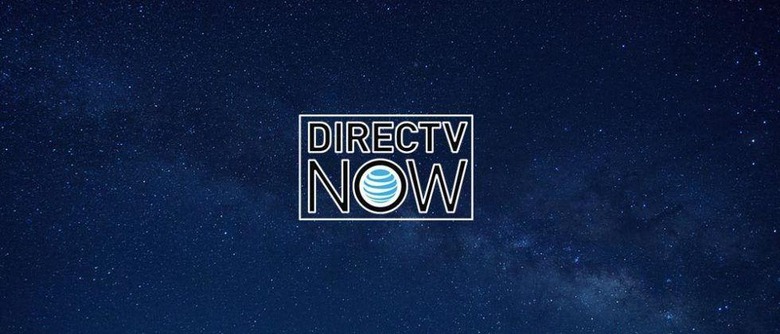 Back in November, AT&T revealed DirecTV NOW, a new service that allows subscribers to stream live TV over the internet. DirecTV NOW's "Go Big" package was given an introductory price of $35 per month, and it actually gave customers a significant amount of content for the price, with the package featuring around 100 channels. However, we knew from the start that the $35 price was too good to last, and now AT&T has announced when it will no longer be available.
That means you only have a small amount of time to sign up at the $35 introductory price. Assuming you do before the cutoff date, you'll be grandfathered into your plan, meaning you'll get to pay $35 for the foreseeable future. Once we're beyond the cutoff point, DirecTV NOW will revert to its regular pricing structure, and the "Go Big" package will become $60 per month.
So, when does the switch happen? According to an announcement made by AT&T today, the $35 promo goes away on January 9, 2017 at 1:59 PM Central time. A $35-per-month package will still be around after that, but it'll only get you around 60 channels instead of 100.
New users will also be able to select a $50 plan with 80 channels, or a $70 plan with 120 channels. Keeping the rest of the pricing structure in mind, the $35 promo offer becomes much more attractive. DirectTV NOW allows subscribers to stream to two devices at once, and supported a large number of formats from launch, with everything from Android and iOS to streaming devices like Apple TV and Chromecast. You can even stream through internet browsers like Chrome and Safari if that's more your speed.
In its statement today, AT&T said that users who sign up for the Go Big streaming tier before January 9 will be able to keep that price for as long they keep the package, but left the door open to "reasonable programming price increases" in the future. If you've been meaning to sign up for DirecTV NOW but have neglected taking the plunge, you've only got about a week and a half left before time runs out on this deal.
SOURCE: Dallas Business Journal