DirecTV app lets you watch TV content on AT&T with no data allowance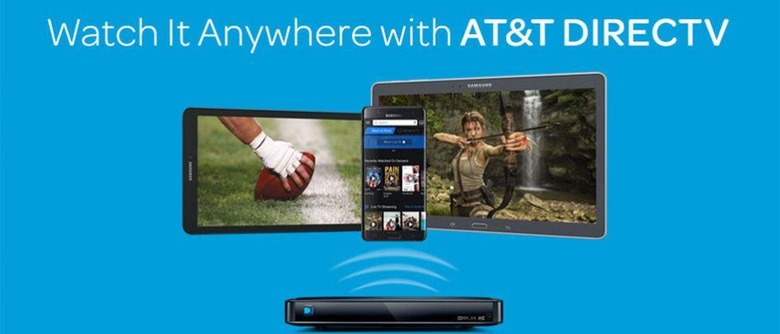 AT&T is trying to take a page out of T-Mobile's book and is offering some streaming video service without affecting your data allowance to watch it. DirecTV subscribers who use AT&T can now watch live and recorded programs just about anywhere via AT&T's wireless networks. The cool part about this is that the new "Data Free TV" feature allows you to stream AT&T U-verse and DirecTV content without getting into your monthly data allowance.
The new features come with an update to the DirecTV app that gives access to both live and recorded shows when on the go. The content can be played on the mobile device via the mobile data network or via WiFi hotspots. The content includes local channel content such as news. Most of the DVR content can be downloaded for offline viewing.
"Our customers want to take their TVs with them, and our new DIRECTV App allows just that," said David Christopher, CMO, AT&T Entertainment Group. "You can get the content you want, when you want it.... your living room channels and your recorded content with you, anywhere you go."
Up to 315 live channels can be streamed with the updated app. The app also allows you to restart shows that are already in progress and watch shows that aired in the last 72 hours. The DirecTV app also allows access to 20,000 movies and shows on Demand that can be watched just about anywhere. There are some hardware requirements for the DirecTV experience. You must have a Select or higher subscription, the DirecTV app, and a HD DVR 44 or above DVR.
SOURCE: ATT