Digital Window D7 Camera gives you 180° of surveillance in HD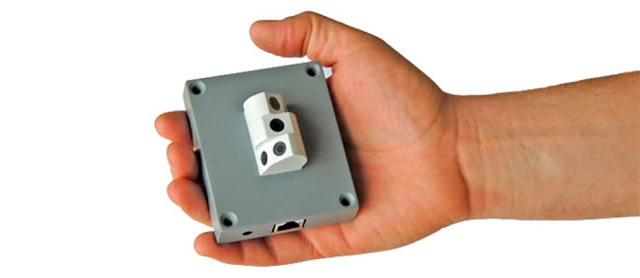 Scallop Imaging's Digital Window D7 camera is an oddly packaged spy camera made up of 5 cell phone camera lenses. In the form of an Ethernet powered box, this spy camera gives you a 180° panoramic shot of anything from security of your home to seeing what your kids are up to when your away.
The 5 camera lenses take 100 megapixels-per-second or 15 frames-per-second, at a resolution of 7-megapixles. You can pan or zoom in on an object with no camera movement at all.  You may even pair these devices to get a full 360° view of the situation. Streaming video over 10/100 Ethernet with such quality will fill up any hard drive you have pretty quickly.
H.264 image compression helps with storage without compromising image quality, but is still not enough help for the large file sizes. This device is perfect for creating paranoia in the work pace, with 180º view and no moving parts, you will never know when your being watched. Watch you children play in the yard has never been easier with a full 180º view.  Facial recognition with the Digital Window D7 is made very clear with no fisheye distortion or blind spots.