Digital Storm's updated lineup sports NVIDIA GeForce GPU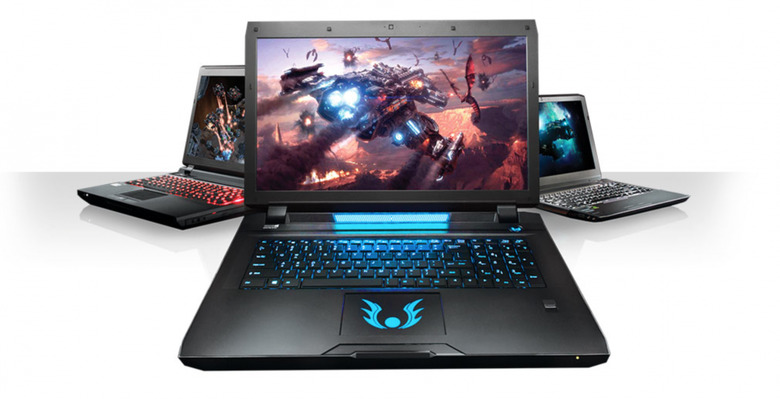 NVIDIA's new GeForce 800M graphics chips are slowly gaining devices ready to showcase their prowess. Four new gaming laptops from Digital Storm have been announced to that end, and all have GeForce powering them internally. The Javelin, Krypton, Lance, and Behemoth bring a variety of hardware specs to suit any portable PC gaming need you might have.
Aside from a great naming scheme, Digital Storm have packed some muscle into their devices. The Javelin is the lowest end offering here, sporting a 15.6-inch 1080p screen and quad-core i7 clocked at 2.4GHz. There is 8GB RAM included, as well as a 750GB hard drive. The Javelin starts at $1,196 for the base model, but is highly customizable — like the rest of the lineup.
The Lance is a step up from the Javelin, offering a bump in sound to a Sound Blaster's X-Fi MB3 with two Onkyo speakers and a subwoofer. The Lance also gets an upgraded cooling system when compared to the Javelin, and starts at $1,430. The $1,478 Krypton ups the ante with regard to screen size, bringing a 17.3-inch where the other two have a 15.6-inch. All three sport NVIDIA's GeForce 800M.
The Behemoth is, as you might have guessed, the top-end device here. Starting at $2,289, it offers the GForce 880M GPU, as well as 16GB RAM. Dedicated cooling and the familiar core i7 processor keep you running through even the longest gaming sessions. The entire lineup is available now via Digital Storm's website.
Source: Digital Storm