Digital Storm HydroLux cooling unveiled with real-time temperature adjustments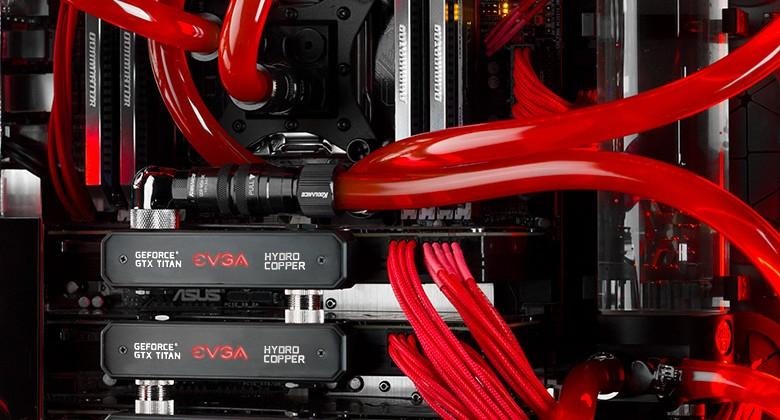 Digital Storm has unveiled their latest cooling system, the HydroLux. This one will be found exclusively on the Digital Storm desktop computers and is touted as being able to monitor and automatically adjust to temperature fluctuations in real-time. The HydroLux setup uses a mix of liquid and airflow cooling and further customizes everything with some software.
Digital Storm has this setup as being for the "enthusiasts" and judging from the features and pricing that seems to be an accurate point. The HydroLux software will offer temperature graphs, thermal linked LED lighting and the previously mentioned automated airflow optimization. The HydroLux setup will also be able to push as much as 300 gallons of fluid every hour.
Jumping back to the LED lighting, while this may look good it also serves a purpose. The lighting will be able to change from blue to red. The red color will come as temperatures rise. Of course, keeping with a feature-rich setup and we also find that the LED colors can be customized a bit. And in addition to the temperature graphs, the software will display details to include current temperatures for items such as the fluid, CPU area, GPU area and HDD area.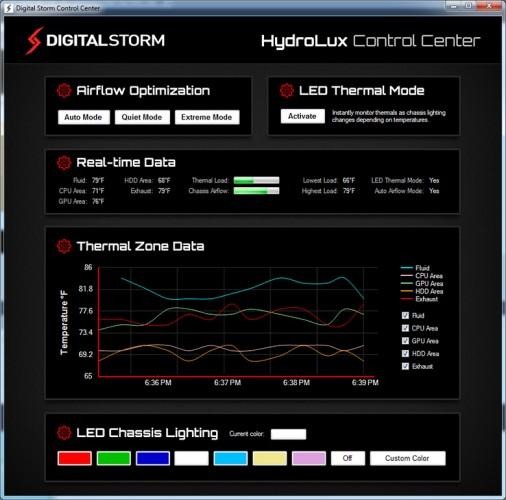 In keeping with control, users can opt for the auto-mode or choose to use the quiet or extreme modes. The folks at Digital Storm also took maintenance into consideration. They have the HydroLux setup with "strategically" placed quick disconnect valves. This will allow the user easy access to service and upgrade the system.
All that being said, the HydroLux cooling system is available immediately. It will be available on the Digital Storm line of desktop computers which includes the recently released Aventum II. Given the high-end features this will probably come with little in terms of surprise — but this in not an inexpensive upgrade. Depending on configuration it will range from roughly $1,000 to $2,000.
SOURCE: Digital Storm