Digital Storm BOLT X SFF PC boasts HydroLux cooling system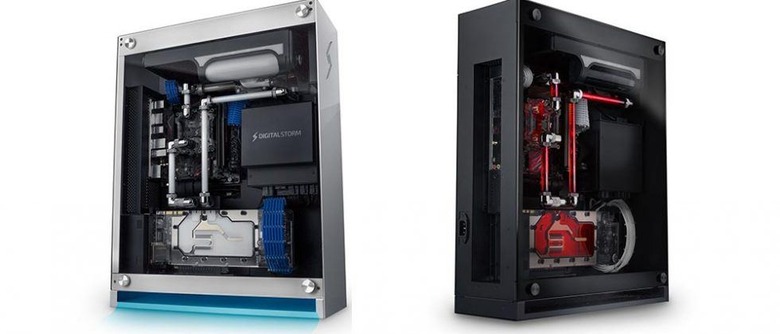 Digital Storm's new BOLT X is a beastly small-form-factor PC, one with a clear-sided case so that you can enjoy its innards as much as its outward design. The BOLT X boasts both a HydroLux cooling system and a new vented base design, according to Digital Storm, enabling it to run overclocked CPUs and other intensive hardware. The desktop also boasts support for a large storage capacity.
Digital Storm calls its new BOLT X the "most advanced" small-form-factor PC. An integral part of this model's design is the attention given to cooling, enabling the system to run intensive hardware without overheating. There are a pair of 140mm top-mounted fans, for example, that blow out hot air while cool air is pulled in from the new vented base.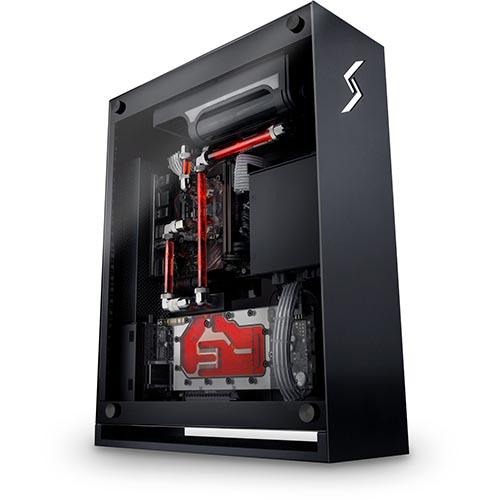 As well, the BOLT X features a 280mm custom radiator and the company's HydroLux Hardline tubing for a further cooling effect combined with a 'stunning,' visually attractive design. This unit, despite its SFF designation, can hold multiple SSDs and HDDs, making it suitable for those who need ample storage space but don't want an external drive unit.
Speaking about the product, Digital Storm Founder Harjit Chana said:
Our new BOLT X is the apex of SFF design and performance. The level of immersion that is possible with HDR at Ultra-HD resolutions and VR gaming demands a powerful PC that is ready to deliver and BOLT X does so with ease.
The company will release BOLT X in the first quarter of this year, but the price hasn't been detailed yet.