DigiLife DDV-JF1 camera is projector, too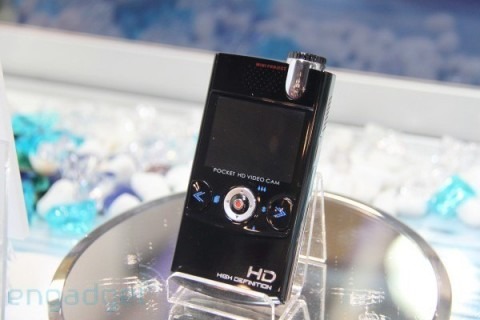 Well this little gadget certainly is interesting. revealed today at Computex, the DigiLife DDV-JF1 camera looks pretty normal on the surface. It looks like a mini camcorder of some sort and is capable of shooting 720p video.
So, that's pretty impressive but that's really just the beginning. The device has a 2.5-inch LCD screen–also pretty normal–but what's this? What's a projector doing in there? Yes, you read that correctly. This little camera has a pico projector built in.
The projector has a 640 x 360 resolution, but that's really all we know about it so far. Actually, that's all we know about the device so far, as no release date or pricing has been announced, either. But still, pretty interesting, huh?