Digifit outs new accessories for getting fit with tech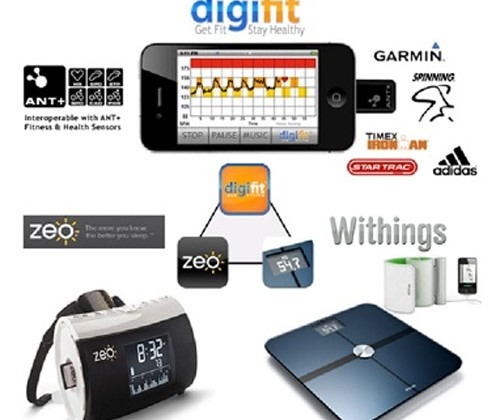 Digifit has announced that it is updating its health app for iPhones with some new features and adding a couple new accessories for those trying to get fit that want to use tech. The company has unveiled the new Digifit Connect 2 and the Digifit Bike case. The app is now at version 3.11 and adds in some new features.
The new features include a Web Locker Sync and blood pressure tracking tool. The company also notes that voice feedback in QuickStart workouts is coming in the next app update. The Digifit Connect 2 is a small ANT+ adapter that can record time intervals and offers voice feedback to help you guide your workouts for a specific heart rate in your target zone. It also offers updates on metrics like speed and distance.
The new AN T+ adapter is 60% smaller than the previous offering. The other new accessory is a water-resistant bike case for the iPhone and Digifit Connect receiver is built-in. The case lets the person riding a bike for workouts keep track of their workout data without fearing rain will kill their iPhone.