DICE says Battlefield 4 game engine won't run on Nintendo Wii U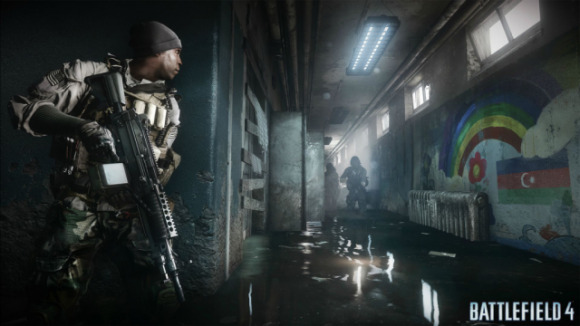 One of the most anticipated games for next-generation game consoles comes from DICE. That game is Battlefield 4 and fans of the Nintendo game consoles have received some bad news this week. DICE has announced that the game engine that operates Battlefield 4 won't run on the Nintendo Wii U game console.
The game engine in question is called Frostbite 3. DICE Technical Director for Frostbite Johan Anderson recently said that no games using the Frostbite 3 engine would work on Nintendo's latest game console. Anderson said that the Frostbite 3 engine has never been running on a Wii U console.
He also noted that the game developers did some tests with Frostbite 2 and the results weren't promising. In fact, the results with Frostbite 2 were so poor that the company chose "not to go down that path." DICE executives had previously said that the company wasn't interested in devoting development time to Nintendo's latest game console.
The crux of the reasoning for DICE is that the Nintendo Wii U lacks the power needed to run the company's high-end game engines. It's also worth noting that the Unreal Engine 4 won't officially support the Wii U either. However, that Unreal engine will be able to run scaled-down games on Nintendo's console. What do you think is it time for Nintendo to give up or launch a truly high-end console?
[via ArsTechnica]