Diablo III Starter Edition provides free demo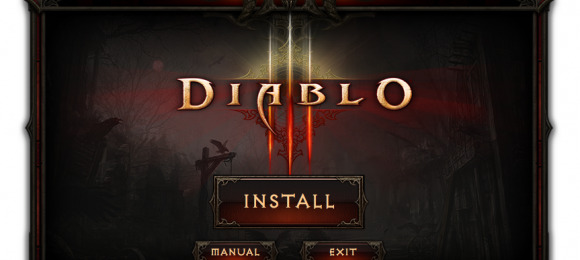 Missed out on the Diablo III beta but don't want to drop the cash on the full game? Blizzard will be offering the game in what they call a Starter Edition, which is a fancy way of calling it a demo. Players will be able to explore the first chapter of the game up until the Skeleton King encounter for free, although some features of the game will be restricted, such as the real money auction house.
It's not the first time Blizzard has done this for one of its game: Starcraft II also saw a Starter Edition. As for Diablo III, you'll be able to grab the Starter Edition if you've been given a Guest Pass (available in the retail editions of the game). It'll be an exclusive for those with a Guest Pass, and after 30 days it'll be made available for everyone else. The level cap is set at 13, and you'll only be able to interact with those also playing the Starter Edition.
Diablo III is released tomorrow across the globe, with the servers due to go live at 00:01 CEST in Europe, and 00:01 PDT in America. The games will be installable from 17:01 local time if you pre-ordered the game digitally, otherwise you'll have to wait on a retail copy. The game so far has seen a massive amount of pre-orders, with the Collector's Edition selling out from numerous retailers, so we hope you have your copy ready to go.
[via Kotaku]