Diablo III Real-Money Auction House second launch date set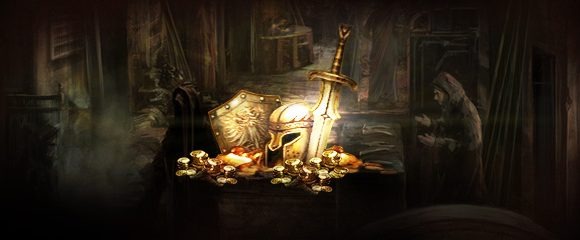 Its official: Blizzard and Battle.NET have announced that Diablo III's new Real-Money Auction House will be launching on the 29th of May. This comes after a bit of a delay in which the auction house was going to be launched on the 22nd of this month but was pushed back due to unforeseen circumstances. Due to the extremely volatile nature of a real-money set of exchanges here in the next-level auction house for Diablo III in-game items, Blizzard has let the world know that they're sparing no expense making sure the launch goes smoothly.
This in-game online auction house is set to have users inserting real cash with credit cards and PayPal for which they receive currency which essentially work like game tokens at an arcade. This currency lives inside the auction house only and is not carried in-game by characters so as to keep the whole system as controlled as humanly possible. This system was created in reaction to player requests during Diablo II that the system of trading items back and forth between players be streamlined.
Have a look at what underground "Greatest Paladin in the World" gamer Athene has to say about the Real-Money Auction House to gain a greater understanding of what's going on here – NSFW for a couple of swear words, btw:
Players from the age of Diablo II will remember hacks, duplication techniques, and evil in many forms when it came to trading items between players. In Diablo III no such evil shall exist, or so Blizzard hopes. The success of the Real-Money Auction House will rely heavily on how hardcore the players of the game become, of course. If Diablo II is any indication, Blizzard can expect playing and trading straight through the next 15 years when they release another installment – Diablo IV on the way!