Diablo III headed to consoles in September: PS4 and Xbox One still possible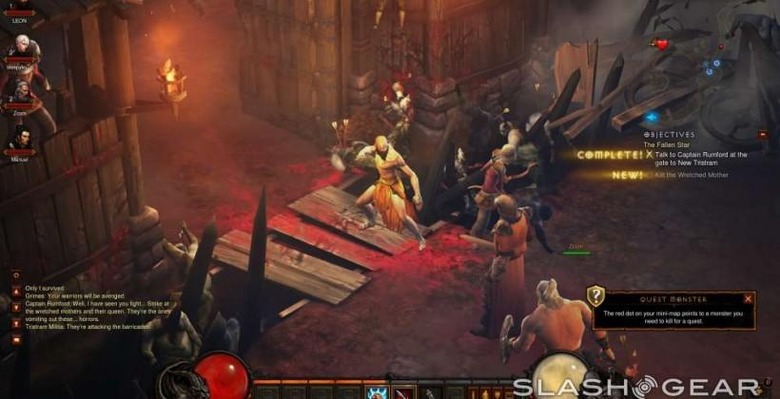 As Blizzard Entertainment lets it be known that their decade-long awaited title Diablo III has been optimized for PlayStation 3 and Xbox 360, a release date is dropped well within the ream of next-generation console detail. With September third on the books, the devil-bashing game is set to bring web-connected-only action to both consoles with whispers of a re-release for the future. Could it be that this game would continue to be released next year, as well?
The Diablo franchise has long been a part of both the PC and the console world, each consecutive generation having been released to PC, Mac, and the PlayStation at least. While the game is made initially for the desktop computer environment, buttons can and have been fitted to the PlayStation – and now the Xbox – with great success. As the time between Diablo II and Diablo III spanned more than a decade, it was found odd that a release exclusively scheduled for PC was announced initially.
That facade is now gone, and as the game moves to both PlayStation 3 and Xbox 360 even after next-generation consoles for both lines have been announced, Blizzard may have missed a grand opportunity. Instead of waiting for the Xbox One and PlayStation 4 to appear, complete with the ability to push the game's graphics abilities to the max, they've decided to stick with the already prevalent generation. This game will, indeed, be appearing on the third of this September.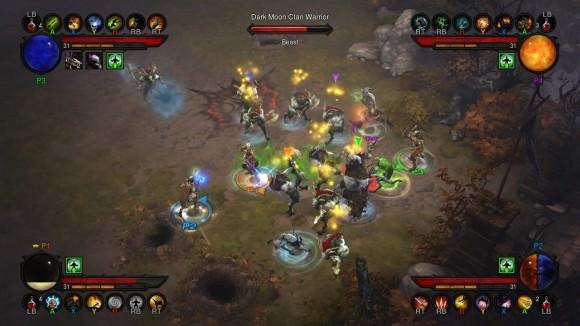 Pre-orders for these games will be attached to an "Invernal Helm" in-game, such a prize unavailable anywhere else – unless, of course, you happen to find one on the ground inside the game as well. Good luck: "Wearable at level 1, the Infernal Helm confers a +EXP bonus to help you whip your new PlayStation™ or Xbox® characters into shape."
On the other hand, Joystiq has been provided with a canned response to a question about future consoles that leaves open the doors of possibility.
"We're excited for console players to get their hands on Diablo 3, but we don't have any further platform announcements to share at this time." – Blizzard Entertainment
Open enough for you? We'll have to wait and see if this largely panned game continues to see enough success to make it so far as that sort of a push.
SOURCE: Blizzard Entertainment