Diablo III Designer Hints At A Return Of The Necromancer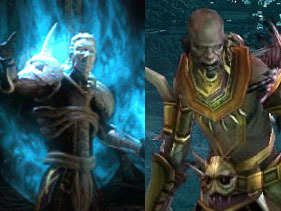 Many Diablo II fans had a love for the Necromancer and sadly it isn't in the listing for classes coming in Diablo III. Well Jeff Wilson sat down and gave some reasons for that and also gave hope that the Necromancer class still had a chance at being in Diablo III.
Basically, in an effort to make a new game, they only chose old classes that could be changed to make better. The Necromancer was just too good, however, the Witch Doctor is very similar with just a few differences.
One nice thing he did say is that an expansion was a great opportunity to bring back old classes. Which means that there is still hope to see the Necromancer in the future. If you follow the link listed below you can read the full interview.
[via mtv]