Diablo III auction house and Monk pushed back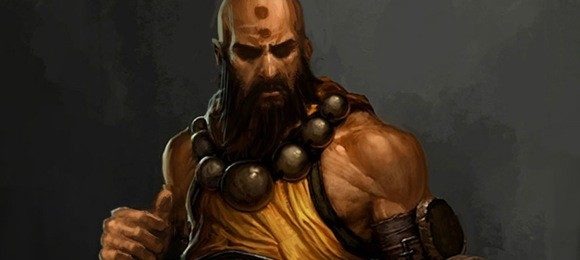 Blizzard Entertainment isn't making any new friends with its newest update which cuts out the Real Money Auction House promised to fans at the launch of the game Diablo III. This update also contains news of a patch that fixes up a couple of "bugs" surrounding the Monk class of character in Diablo III making him/her just a bit less intensely powerful. Diablo III is now the largest launch of a game in the history of the world with millions of fans playing the game since launch and is therefor had its fair share of mishaps, this only the latest of these.
The Real Money Auction House for Diablo III is sure to be launched some time in the future, but for now it appears that Blizzard has decided to hold off until they are completely confident it'll work out for the best. This hold has happened two times before now for the game in its first week of being up for playing and is currently not set to be released with a solid date. You'll have to do your item finding the old fashioned way, folks, sorry about that.
"In light of the post-launch obstacles we've encountered, we have made the decision to move the launch of the real-money auction house beyond the previously estimated May time frame. As we mentioned in our original announcement, our goal has always been to ensure everyone has the smoothest experience possible when the real-money auction house launches, and we need a bit more time to iron out the existing general stability and gameplay issues before that feature goes live. While we don't have a new launch date to share just yet, we'll have more information soon." – Blizzard Entertainment
As for the fixes to the Monk class, you'll find a patch waiting for you the next time you attempt to sign on with the following bits changed after you've updated:
Active Skills

Fists of Thunder

– Skill Rune – Quickening

Fixed an issue that was causing spirit regeneration to incorrectly trigger off critical hits from other sources, such as Sweeping Wind

Mantra of Healing

• Mantra of Healing will now correctly provide only two times the base healing effect for the first 3 seconds after activation, down from four times the base healing effect (tooltip will still show the old value)

– Skill Rune – Boon of Protection

A maximum absorption amount has been set to 1000 Life. This skill will be redesigned in an upcoming patch
Have a peek at our timeline below to get all your Diablo III news as it pops up, and get prepared for our full review coming soon!