Diablo 3 Coming To Consoles?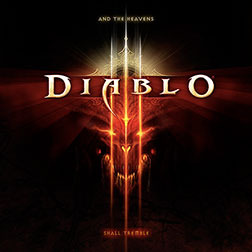 Blizzard president, Mike Morhaime may have just stoked the fire about their upcoming game, Diablo 3. While it was expected this game would only appear on PCs, we're now hearing buzz it might be released on consoles as well.
Recently at BlizzCon, Morhaime spoke about the game and how each game at Blizzard includes a discussion of appropriate platforms. He said, "As Diablo 3 takes shape, I think we'll do an evaluation. I think there is a pretty good argument to be made that that type of game might work very well on consoles. There might be some technical limitations though that we might need to get past."
And while no confirmations or official announcements have been made, Diablo 3 was stated to be the best game suited for a console thus far from the company, according to Jay Wilson, the director of Diablo 3. This wouldn't be a quick port job, however. This would mean a version of the game specifically made for a specific console. Good to know!
[via ExtremeTech]