Di Blasi brings their Motorized Folding Trike to the US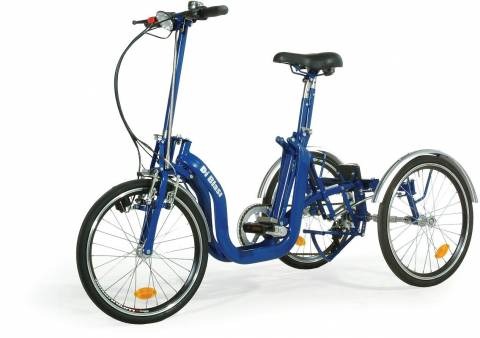 I'm sure that many of you have seen Transformers by now, and if you have, just about anything that transforms will seem pretty cool. Here's a Trike from Di Blasi that while it may not transform into a super-intelligent robot, it does fold up so it can fit in tight spaces. Very cool for those low on storage space.
The Folding Trike is great for leisurely riding, and is especially great for the elderly or those not comfortable with riding a standard two-wheel bike. The Trike has five different gears which are controlled from a twist shifter on the right handlebar. You also get two V brakes, dynamo-powered front and tail lights for riding at night and mud flaps to keep you clean. You even have the option to get a motorized Trike.
Of course the best part about it is its keen ability to fold up without any tools whatsoever. Just 3 simple steps and 5 seconds is all it takes to go from a full size Trike to a 28" x 11" x 25" package. Check out the cool video here to see how easy it is. You really don't understand how little it actually takes to fold and unfold one of these until you check out the video.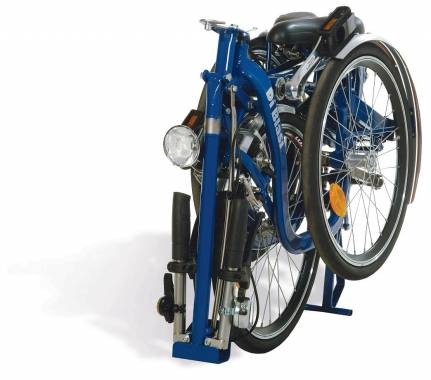 Of course, convenience always comes with a price. If you're interested in one of these, it will set you back $1495 for the non-motorized R32 model, and $2695 for the motorized R34 version. Check out the Di Blasi site for more details.