Devil May Cry Series Announced From Producer Of Netflix's Castlevania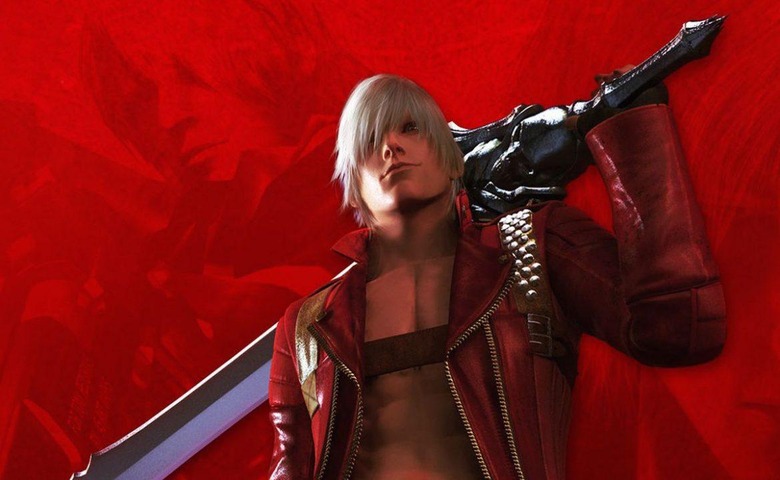 For the last year, game and anime fans have been enjoying the surprise hit that is the Castlevania animated series on Netflix. In a surprise announcement on Friday, the show's executive producer, Adi Shankar, has revealed he's working on another adaptation of a video game franchise: Capcom's massively popular action series Devil May Cry.
Shankar shared the news in a very teaser-y video interview with IGN. He didn't reveal many details during the brief clip, but did say that he had acquired the rights to the show so that Hollywood wouldn't mess it up. While the Devil May Cry series was said to be animated, there was no mention of when it might be released or whether it will also come to Netflix or some other streaming service.
Interestingly, Shankar added that the new series would "join Castlevania in what we're now calling the bootleg multiverse." He then followed with "You can read into that all you want," and "Let the speculation begin," before promptly walking off camera.
Open for business. pic.twitter.com/TCT5JH9fXz

— Adi Shankar (@adishankarbrand) November 16, 2018
Since Castlevania and Devil May Cry come from two different game companies, it's anyone's guess how they'll share a single universe. Not to mention how it will play out if the DMC series isn't picked up by Netflix.
We'll have to wait for more details, but Capcom could be hoping the announcement helps built excitement for next year's release of Devil May Cry 5. Likewise, Netflix recently renewed the Castlevania animated series for a third season.