Devil May Cry 4 Will Copy 5GB Of Data To Your PS3 (But It's Ok)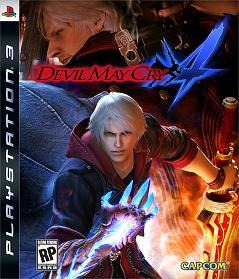 I'm not a PS3 owner, not yet at least. I've been holding out for a while now, but the time may be coming when I finally take the plunge. Those of you that do own a PS3 probably noticed that you could download the Devil May Cry 4 demo. You've probably noticed that the load times actually give you enough time to harness your latent psychic ability.
While the demo might not give you enough spare time to perfect your super powers, the retail version of the game very well may. You'll have about 25 minutes of spare time to kill when you first pop in the game, mostly due to the game copying 5GB of data to your hard drive.
Capcom has a couple of idea for how to pass the time during the install. They give you a series of stills to watch that will catch you up on the Devil May Cry story. If that's not your thing, go make some food. "Low blood sugar will make you dizzy and you'll need to be focused like an Alan Parsons Project to defeat the enemies in this game." Words of wisdom from Chris Kramer, Senior Director of Communications and Community over at Capcom.
There's a good side to all of this. PS3 users will be rewarded for their patience by having near-instant load times after sitting through the first half-hour of game copying. Silver lining indeed.
[via Opposable Thumbs]