Deutsche Telekom rumored to be buying MetroPCS [UPDATE: talks confirmed]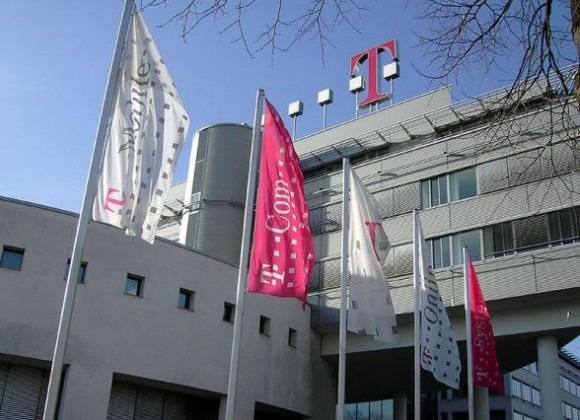 European wireless provider Deutsche Telekom (who owns T-Mobile) is rumored to be closing in on an acquisition deal with regional carrier MetroPCS. If and when the buyout happens, the German wireless carrier is planning on using MetroPCS's resources to bolster up T-Mobile's US network. Representatives from both sides are planning to meet tomorrow and could could agree on a deal the same day.
T-Mobile currently has around 33 million users, making it the fourth-largest wireless carrier in the US behind AT&T, Verizon, and the Now Network. With the acquisition, Deutsche Telekom will look to boost its T-Mobile customer base to compete with its large rivals and hopefully take over third place, which would secure the US carrier as a prominent wireless provider.
UPDATE: AllThingsD has confirmed that Deutsche Telekom is meeting with MetroPCS to ink out a deal. However, it's said that "significant issues have not yet been finalized, contracts have not yet been signed and the conclusion of the transaction is still not certain."UPDATE 2: MetroPCS has sent out an official statement for investors that reads as such:
"MetroPCS today confirmed that it is in discussions with Deutsche Telekom regarding an agreement to combine T-Mobile USA and MetroPCS. There can be no assurances that any transaction will result from these discussions, and the Company does not intend to comment further unless and until an agreement is reached." – MetroPCS
It's not yet known as to how much Deutsche Telekom will pay for MetroPCS if a deal does end up going down, but shares of MetroPCS jumped as much as 23%, giving the company a market value of just under $5 billion. The acquisition would give T-Mobile an additional 9.3 million prepaid customers. T-Mobile will most likely see some big changes coming its way, especially since the company just hired a new CEO last month. The carrier has seen its share of hardships — its lost around 10% of its customer base in roughly two years' time, and the carrier doesn't directly offer the iPhone to its customers, which could be a factor in their lowered subscription rates.