Deus Ex: The Fall preview reveals wowing iOS graphics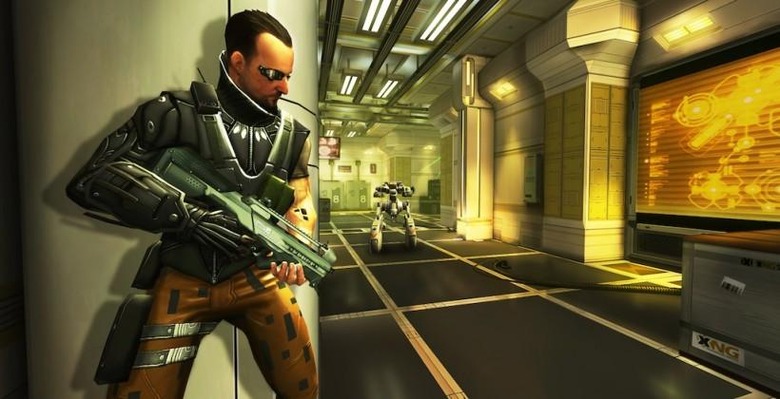 New gameplay footage and screenshots of Deus Ex: The Fall have been revealed, showing off the new iOS game set to debut officially at E3 2013 next week. The teaser preview of the new title in the Deus Ex universe shows the made-for-mobile game for the first time, a single-player action-RPG which picks up on characters introduced in the Deus Ex: The Icarus Effect novel.
In fact, the game begins where the book ends, in 2027 amid global conspiracy and widening rifts between the various factions of society. The player takes on the role of Ben Saxon, an augmented former mercenary, who is betrayed by his employers and must hunt down the truth in an original story for the game.
Square Enix is promising "hours of gameplay" and multiple potential ways for the storyline to unfold, with all of the environments being fully open to exploring. The gamer will be able to choose their strategy, either making Deus Ex: The Fall an action game, or by taking a more stealthy approach.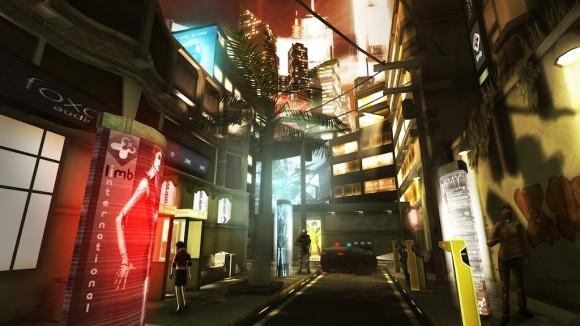 For the moment, though, it's the graphics which are really wowing us. Mobile games for phones and tablets have been coming on in leaps and bounds since the early days of "casual" titles, and this new release is an example of just what can be achieved with portable-level graphics. Wired UK had a chance to play an early version of the game, describing the experience on an iPad with Retina display as "like a very late PS2 title."
As for control methods, there will be a few options to suit different gaming styles. On-screen buttons split on either side of the display will be one possibility, but players will be able to tap the screen to move their character to that position, and target enemies by touching them.
Deus Ex: The Fall will be launched for iPhone and iPad initially, with Square Enix confirming that there's an Android version in the pipeline. Exactly when it will be released for Google's platform is unclear, but the iOS game will drop this summer priced at $6.99.