Deus Ex: Mankind Divided delayed until August 2016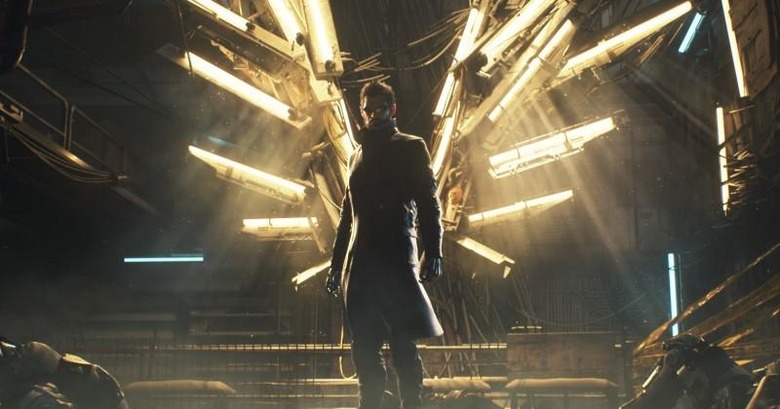 The video game Deus Ex: Mankind Divided has been delayed, the studio behind it has announced. The reason is due to quality — or, more specifically, the pursuit of quality. Said developer Eidos Montreal's head of studio David Anfossi, "I know that expectations are extremely high, and we not only want to meet those expectations, but exceed them."
Until today's announcement, the game was pegged for a February 23, 2016 launch. Gamers will be waiting several months longer, however, as the title now has a planned launch date of August 23, 2016. The developer came to the decision after playing through the game as it presently exists.
After playing, the developer realized the game needs "more time in post-production for tuning, iterations, and refinement" in order to meet the expected quality level. That extra work will, of course, require more time. Such is the nature of video game production.
Said Anfossi:
So please be patient with us a little longer, and thanks as always for your passion and support — through thick and thin. This is a huge responsibility to work on Deus Ex Mankind Divided – we know, but also a huge privilege. We're determined to deliver the best game we can.
SOURCE: Deus Ex