Detroit Electric SP:01 electric sports car final design unveiled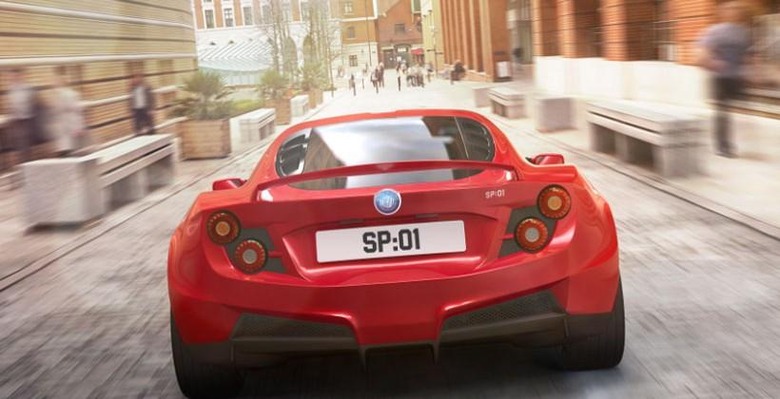 Detroit Electric is a company that was founded back in 1907 and was revived to build pure electric cars in Detroit. The company started talking up its electric sports car called the SP:01 last summer and the teaser shots that were offered at the time made the car look very cool. The final design for the SP:01 has been announced and Detroit Electric has shared a new photo of the rear of the car and offered up some details on when the sports car might hit the streets.
The car promises to be a lightweight and limited edition unit and the fastest production electric sports car in the world when it goes on sale in Asia, Europe, and North America in 2015. Detroit Electric says that the exterior design of the car has been subtly updated to improve aerodynamic performance.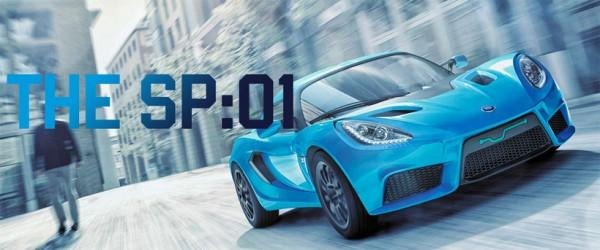 The biggest change to the design of the car is a move to a fastback configuration rather than what the firm calls the flying buttresses of the original car on either side of the rear window. The car was also optimized using computational fluid dynamics to provide enhanced airflow and reduce turbulence for performance and stability.
The car has also gained a large sculptural rear wing and under-body diffuser to reduce lift and improve downforce at speed. The battery packs are clad in a protective composite casing that is now an integral part of the vehicle structure. The SP:01 promises to reach speeds of 155mph and have a 0-60 time of 3.7 seconds.
SOURCE: Detroit-Electric