Detroit Auto Show weighs a move out of car-tech's shadow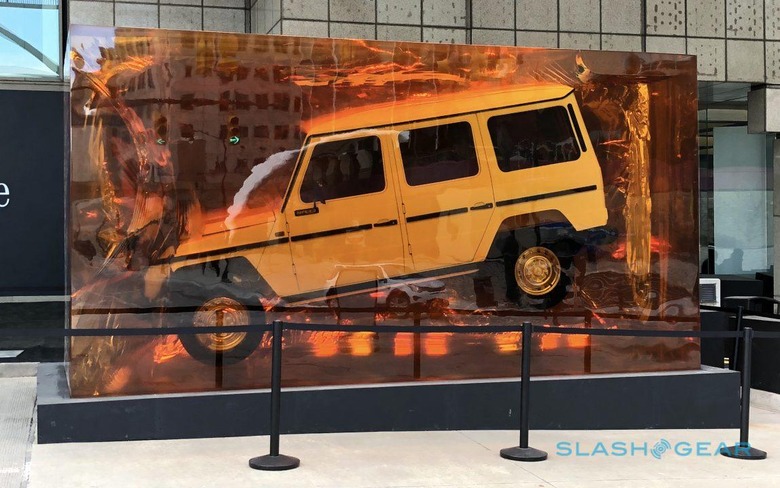 One of the mainstays of the car show calendar could stake out a new spot on the calendar, with reports that the Detroit Auto Show is hoping to get out of CES' growing shadow. The Detroit car event – officially known as the North American International Auto Show or NAIAS – has for years taken place in January, kick-starting the year with vehicle news.
However, in recent years, that position as gateway to the new year in car announcements has been under threat. CES is typically a week or two before NAIAS, and over the past few years it has ramped up its automotive announcements. Daimler and others have held keynote sessions at the electronics show, bringing autonomous prototypes and more to fight for attention among the big-screen TVs, drones, and other gadgets.
As a result, news in Detroit later in the month has generally proved to be lackluster. This year, for example, the headline announcement was arguably the reveal of Mercedes-Benz's new G-Class SUV. However, reports have suggested that Mercedes is actually planning to sit the Detroit show out in 2019.
Now, a report in the WSJ claims, the NAIAS organizers are looking to extreme options in order to shake things up and regain the show's relevance. Among the possibilities is moving the event to October instead of January. That would have a number of benefits.
For a start, it would give automakers the opportunity to get news out several months before CES. It would also position NAIAS ahead of the LA Auto Show, which is typically in late November each year. Of equal importance, meanwhile, it would escape Detroit's icy January weather, which usually sees the car show blanketed with snow, and forces events to take place indoors.
In contrast, automakers at rival car shows have increasingly been making use of outdoor space for experiential events. The New York Auto Show, for example, usually has an off-roading course in which members of the public can try out AWD vehicles, something NAIAS simply isn't currently set up to accommodate.
While a shuffling of dates may seem like inside-baseball, it's an example of how the auto industry is being forced to change by the inroads made by technology. The growth not only of electrification but of autonomous vehicles has pushed what would traditionally be thought of as tech companies into the vehicle space, with eye-catching demos that often overshadow mainstream vehicle debuts. For many automakers – or the providers of new technology that they work with, like tier one suppliers such as Bosch and Delphi – the tech-focus at events like CES can be preferable to a car show audience that often still thinks in terms of gas engine horsepower.
A spokesperson for the NAIAS, Max Muncey, wouldn't confirm a change in date is happening. Instead, he described the possibility as "one of the many opportunities" that the organization was currently considering. If a scheduling shuffle does take place, it's unlikely to be enacted until 2020 at the earliest.