Destiny: Rise of Iron trailer, release date revealed in early leak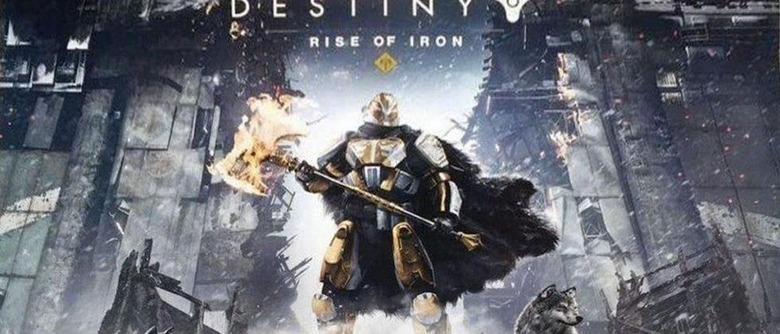 Just as was predicted in late May, it seems the next expansion to Destiny will in fact be titled Rise of Iron. With only a few hours to go until developer Bungie's scheduled announcement live-stream, the trailer was leaked online, confirming not only the name, but the release date as well. September 20th is the day that players will have new content to enjoy, according to the 2-minute trailer that temporarily appeared on Snapchat as part of an advertisement.
The trailer, which you can see below, features the same scene that was revealed a few weeks ago when official poster art leaked online. We see the character Lord Saladin, which Destiny players will recognize as the vendor for the Iron Banner event, preparing to face off against a new threat from the Fallen enemy race.
We'll likely find out in detail what the expansion will include during the live-stream — which takes place in just under 3 hours at the time of this writing — but the trailer states that there will be new story missions, at least one new strike, new maps for PvP, and, most excitingly, a new raid. There will be new weapons and gear as well, which is standard for each expansion the game sees.
There's also a brief shot of Lord Saladin wielding a giant flaming hammer, suggesting players will be seeing a whole new weapon type. Last year's Taken King introduced swords, so hammers could be a natural extension of that.
While also not yet confirmed, it seems the Rise of Iron expansion will finally see the end of Destiny's support for the PlayStation 3 and Xbox 360 consoles. A few details that briefly appeared on the official Destiny website yesterday included that Rise of Iron would be released on PS4 and Xbox One, with no mention of the older console generations.
SOURCE Jhairehmyah/YouTube