Destiny 2 will leave progress & gear behind, but keep character appearance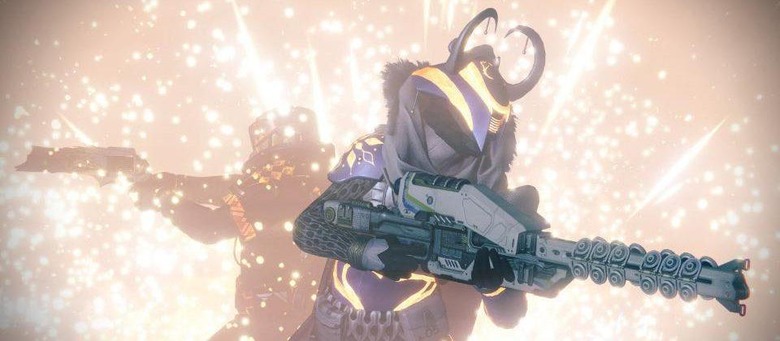 The long wait to an official announcement of Destiny's sequel continues, but on Friday developer Bungie finally answered one of the most burning questions players have had about how their character and progress will carry over into the new game. Basically, it boils down to all gear, such as weapons and armor, abilities/subclasses, and paid-for cosmetics will be left behind for the sequel, but remain accessible in Destiny 1.
In the early days of Destiny, Bungie intended for the game to a 10-year adventure for players, will all progress and items being maintained throughout sequels and expansions. Unfortunately, reality has set in, and the developers have realized that makes a game's design and mechanics quite difficult:
Sequels represent the start of a new adventure for every player, with new worlds to explore, new stories to tell, new powers to acquire, new loot to earn, and much more. This led us to a decision that would enable us to serve both the game and the player's best interests: Destiny 1 power, possessions, and Eververse-related items and currency will not carry forward. They will, however, remain accessible to you in Destiny 1...

We believe this is the best path forward. It allows us to introduce the major advancements and improvements that all of us expect from a sequel, ensuring it will be the best game we can create, unencumbered by the past."
There is a tiny bit of good news for dedicated Destiny players, and that's that their characters' appearances — including class, gender, race, and hair and facial markings — will be carried over to Destiny 2. The only requirement for this is that the characters must have reached level 20, and have completed the "Black Garden" story mission.
While this may come as a shock to the players who've dedicated thousands of hours to Destiny, collecting all the best gear and weapons, it's the only logical decision Bungie could make. Starting a new game with an armory full of top-tier weapons would ruin any concept of balance in multiplayer, while story missions and campaigns against enemy AI would be a cake-walk with fully leveled characters and abilities.
As for the remaining months of Destiny 1, Bungie teased the game's final live event will be called "Age of Triumph" and kick-off at the end of this month. Details will be revealed in a series of livestream broadcasts over the next three weeks, starting on March 8th.
SOURCE Bungie