Destiny 2 cross saves detailed as Steam launch approaches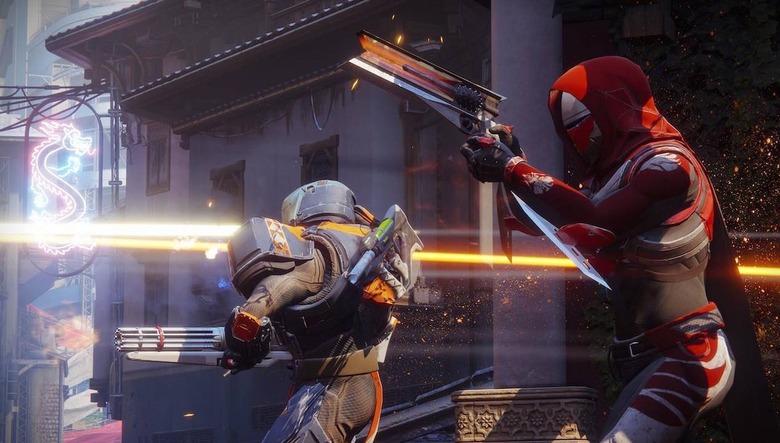 Earlier this year, Bungie announced that it had acquired the publishing rights for the Destiny series from Activision. As part of this acquisition, Destiny 2 is going to leave Activision Blizzard's Battle.net client and head to Steam instead. The switch is about to happen, and today, Bungie shared more details about the transition.
Once Destiny 2 is live on Steam, you'll be able to transfer all of your content over from Battle.net. This means all of the content you've purchased for the game, all of your Guardians, and even all of your Silver. On August 20th, Bungie will allow players to link their Battle.net and Steam accounts to complete the transfer, and then on October 1st, the game will become available to download through Steam.
It's worth pointing out that Destiny 2: Shadowkeep is already up for pre-order on Steam, so you're able to buy it now and begin playing through Steam on October 1st. You should also keep in mind that if you want to continue playing Destiny 2 after October 1st, you have no choice but to migrate to Steam, as it'll disappear from Battle.net entirely at that time.
On August 21st, Bungie is flipping the switch on cross saves as well. "With Cross Save, you'll be able to access the same set of Guardians on one Active Account wherever you play Destiny," Bungie writes on its website. Elaborating further, Bungie says, "Cross Save will enable you to link accounts you use to play games on separate platforms and then designate one of them as your Active Account." Once cross saves have been turned on and you've chosen an active account, the Guardians on that account will be the characters you play on all of your linked platforms.
In an FAQ, Bungie explains that purchases will remain tied to each platform, so for instance, Silver you purchase in the Xbox One version will have to be spent on Xbox One. Furthermore, this is not cross-play, so don't expect to be able to play with friends on other platforms after cross saves go live. For more on cross saves, check out
, but otherwise stay tuned for more on Destiny 2's jump to Steam.