Destiny 2 cheat clamp-down will be a streamer's nightmare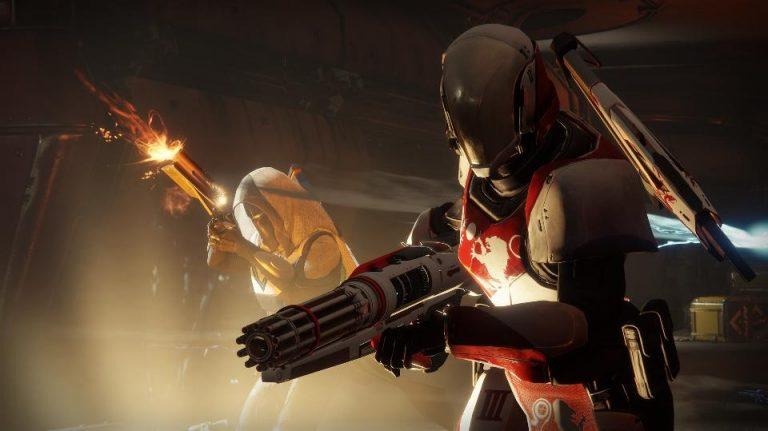 is undoubtedly going to be a popular game, but it seems that anyone who may want to take advantage of that popularity and stream footage of it to
or
is in for some frustration. Bungie revealed today that it's going to make streaming the PC version of Destiny 2 something of a headache, but it may not be for the reasons you think. Instead of limiting what streamers can show like some other developers and publishers do, the issues with streaming Destiny 2 lie with the game's anti-cheat measures.
On a new Destiny 2
that appeared today, Bungie breaks down why some streaming software and other third-party applications may not work as intended with the game. "To help ensure that every player will have a fair shot at fun and glory in Destiny 2 on PC, we resist attempts by third-party applications to insert code into the game client," the page reads. "This may result in incompatibility between Destiny 2 PC and the features of common third-party applications."
So, what are some examples? Most notably, the game capture functionality of streaming programs like OBS and XSplit won't work. In fact, it seems that XSplit and OBS won't work at all when you're playing Destiny 2 in its "Exclusive Fullscreen" mode, as your only options are hardware capture through tools like Elgato or a dedicated streaming PC, or GPU software like NVIDIA Shadowplay and AMD ReLive.
READ MORE: 5 reasons why Destiny 2 is bigger than DestinyIf you want to stream the game using OBS or XSplit, you'll need to run the game in some kind of windowed mode. This includes borderless fullscreen, so even though these rules are inconvenient, the fact that you still run the game in borderless fullscreen and stream it is nice. Still, considering that pretty much every Twitch streamer under the sun uses either OBS or XSplit, these rules are definitely going to cause some issues come launch day.
These incompatibilities also extend to voice and hardware monitoring applications as well. You won't see visual notification features when you use a program like Discord or Mumble, and overlays from programs like Fraps or MSi Afterburner also won't work.
So, it would appear that Destiny 2 is going to be incompatible to some degree with a lot of different third-party applications. If it's in the name of keeping things fair, maybe that isn't such a bad thing, but you'd think there'd be an better way to prevent cheating. We'll see if this has any noticeable impact on Destiny 2's Twitch viewer count once the PC version launches on October 24.