Despite Switch Joy-Con complaints, Nintendo downplays problems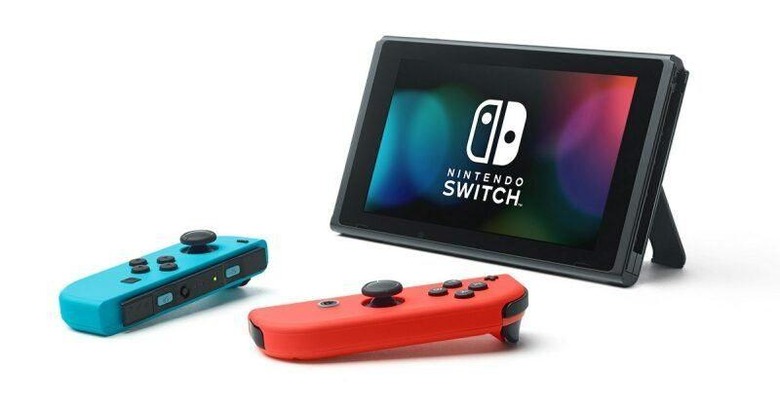 By Nintendo's own metrics, the Switch seems to be off to a solid start. However, that doesn't appear to be the case for some folks who picked it up on launch day, as we've been hearing reports of a variety of problems for the last week. Chief among these complains are claims that the Joy-Con controllers are experiencing connectivity issues, something that was documented even before the Switch launched.
Though the problem only seems to show up when you're sitting around 10 feet from the console and using the Joy-Cons wirelessly, it's been enough of a problem to get a fair amount of coverage since launch. After keeping mostly quiet on the matter, Nintendo of America has finally discussed the issues that some customers are facing.
Speaking to TIME Magazine, Nintendo of America chief Reggie Fils-Aime noted that we're still in the early days of the Switch, and that customers who are experiencing issues should get in touch with Nintendo Support. "Specifically on Joy-Con syncing, all I can tell you is that we are aware of and have seen some of the reports," Fils-Aime said. "We're asking consumers a lot of questions."
Regarding reports of the included dock scratching the Nintendo Switch screen, Fils-Aime gave much the same answer. He said that Nintendo's own preview units didn't experience such an issue during the "literally hundreds of events" that Nintendo has held over the past few months. Even though Nintendo hasn't seen this issue in its own consoles, Fils-Aime still urges customers to report problems they're having to the company.
While Fils-Aime seems to take an investigative approach to these issues, a later update delivered to TIME by Nintendo has a somewhat different tone. "The number [of Joy-Con replacement or repair requests received] is not significant, and is consistent with what we've seen for any new hardware we have launched," the statement reads.
Yet another update says something similar: "There are no widespread technical problems, and all issues are being handled promptly, including the reports regarding the left Joy-Con Bluetooth connection," the statement says. "To best support our customers, we continuously update the online consumer support site and provide real-time answers to the questions we are receiving."
So, to hear Nintendo explain it, the problems the Switch is having aren't as widespread as some reports would have you believe. While there seems to be a fair number of complaints making the rounds on the Internet, it's difficult to say what percentage of launch consoles are affected by these problems.
For now, it seems we'll be waiting to see what happens as Nintendo fields more reports. You can check out the source link below to read TIME's full interview with Reggie Fils-Aime, but be sure to head down to the comments section to let us know if you're having problems with your Switch console or accessories.
SOURCE: TIME