Designer 7-inch Android tablet debuts from Pierre Cardin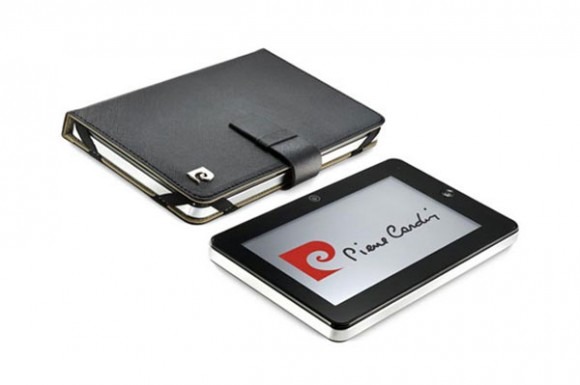 If you are the sort that likes to wear designer clothing, you might fancy a tablet that has a designer name attached to it as well. Pierre Cardin has announced a new tablet that has a 7-inch screen with capacitive multi-touch support and a resolution of 800 x 480. It's more than a bit strange to me to see clothing designers offering up tablets.
The tablet uses a Samsung S5PVV210 Cortex A8 processor at 1GHz and has 512MB of DDRII RAM. Internal storage is 4GB and the tablet has a microSD card for expansion with up to 16GB more storage. The Android OS on the tablet is Android 2.2 Froyo. Other features of the tablet introduce a mini USB port, HDMI output, and integrated WiFi.
The tablet also supports 3G connectivity, but you have to buy an optional 3G dongle to get that connectivity. The front camera on the tablet is a 1.3MP unit and the table can shoot 720p video to your TV. The battery inside is a 4400mAh unit and the tablet can access the Android Market. The tablet is available now for £275. This looks almost exactly like the UMPC that Pierre Cardin we saw back in 2009.
[via Android Community]