Design Concept: USB Flash Drive Expandable With MicroSD Cards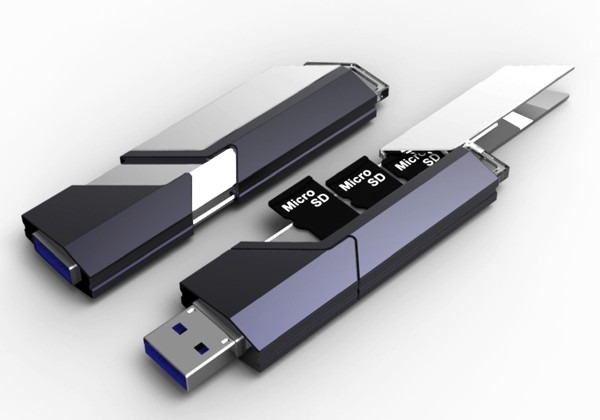 If you've ever had a bunch of cheap USB flash drives that you've tossed around and abused, and perhaps cursed at for not having enough capacity due to you're data hoarding, then this concept design called the Collector USB Flash Drive will have you drooling. The Collector lets you custom configure as well as expand the memory capacity of your USB stick via the swapping of microSD cards. You may never have to delete anything off your USB stick again.
The design shows three microSD card slots hidden on the USB flash drive that is revealed by sliding off a cap along the side. The three can be a combination of any capacity microSD cards, so you can custom configure the capacity to meet your needs.
This can also create an interesting new workflow from transferring data and images from your mobile devices' microSDs directly onto the USB flash drive just by swapping the memory cards. The only trouble I see with this, however, is dealing with all those tiny microSD cards. If you're at all unorganized at times, those things are the easiest to misplace. Nonetheless, it's an excellent idea and let's not forget about the cool form factor of the design, too.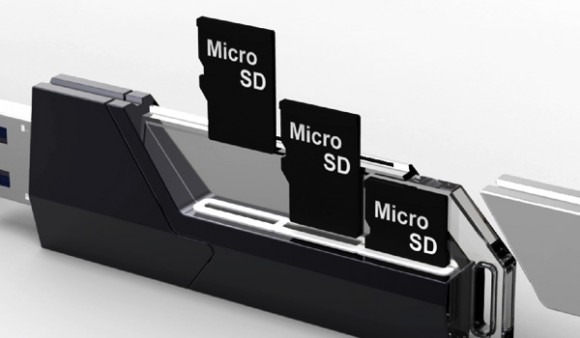 [via Yanko Design]