Design company 3D prints 10 houses in a single day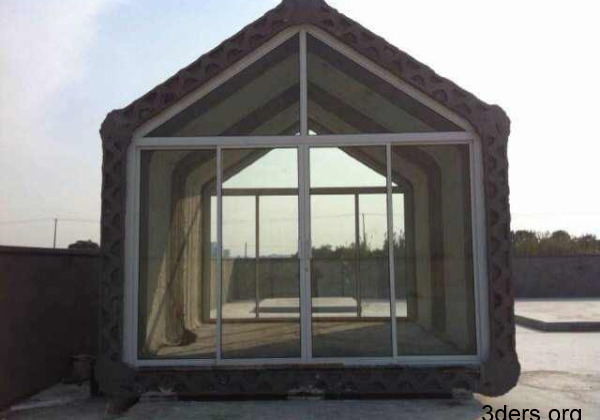 Back in January, we detailed the work of Professor Behrokh Khoshnevis, the brain behind a giant machine that could 3D-print a 2500 square foot house in 24 hours. While that is an astonishing figure, it has already been beat. A Chinese company has successfully 3D printed 10 hours in a 24 hour time span.
The work was done by WinSun Decoration Design Engineering Company, which printed 10 small houses in a 24-hour time span using recycled material. Unlike some 3D printed houses (and concepts), these houses were printed in parts and assembled into the final structures.
Both industrial waste and construction materials that had been recycled were used in the printing process. The printer itself measures in at 500 feet in length, 20 feet in height, and 33 feet in width. Overall, each printed house cost approximately $4,800 USD.
The houses are 200 square meters, and are the by-product of years of research and development. The design allows for the easy implementation of electrical wiring and such, as well, and is ultimately designed to provide "affordable and dignified housing" for those with modest incomes.
Check out the gallery below for more pictures.
SOURCE: Business Insider
Images via 3ders