Denon has revealed its take on home music streaming, HEOS by Denon, a Sonos-rivaling selection of wireless speakers that can funnel music from local and cloud sources. Initially arriving as a trio of all-in-one units – the HEOS 3, HEOS 5, and HEOS 7 – the new line-up hooks up to an existing WiFi dual-band 802.11n network, with the potential for synchronized playback across every zone.
Alternatively, each speaker can play something different. There's also MaxxAudio by Waves baked in, for what Denon claims will be better sound enhancement than most DSP systems.
Control is via iOS and Android apps, meanwhile, and for those without an existing WiFi network – or with patchy coverage – there'll be an optional HEOS Extender which will act as a bridge. Denon is claiming support for "top cloud sources" but not detailing exactly which will be supported at this stage.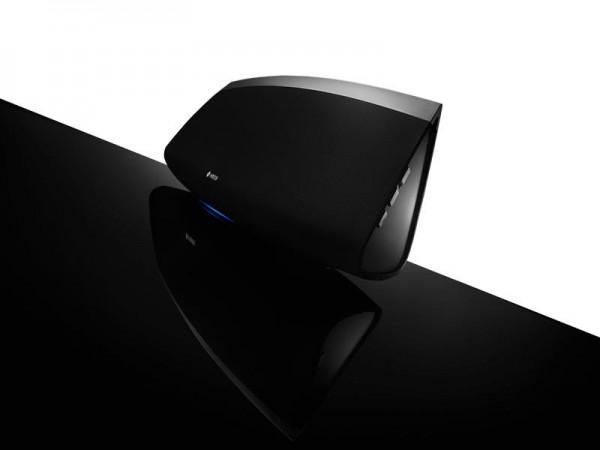 Largest of the three units is the HEOS 7, which has five class D amplfiers, two custom tweeters and mid-woofers, a sub-woofer, and two radiators. There's also both USB and aux-in inputs, for hooking up legacy analog sources or a USB drive full of tracks.
The HEOS 5 slots in the middle of the range, with four class D amps, two tweeters, mid-woofers, and a passive radiator. It also has the same inputs. Finally, the HEOS 3 is the smallest of the three, with a 2-channel digital amp, dual full-range woofers, and the same inputs.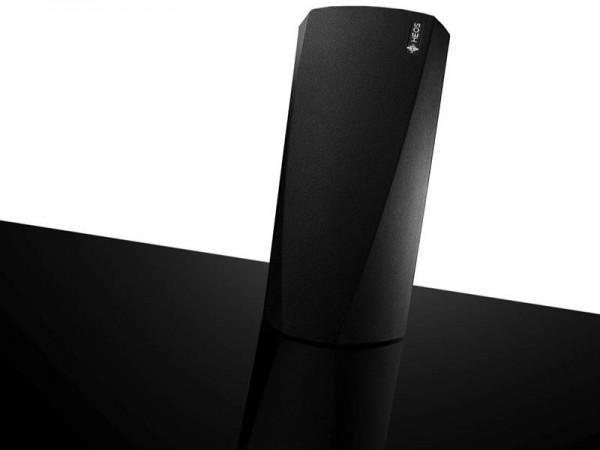 Two HEOS 3 speakers can be paired together to make a wireless stereo system, and the units can be wall-mounted as well as being placed in either horizontal or vertical orientations.
The HEOS range will be priced between $299 and $599 depending on model, with each speaker offered in either black or silver-white and in stores from late June. After the HEOS 3, 5, and 7, there'll be pre-amp and amplifier units added to the line-up, Denon says, for those who want to hook up an existing stereo.