Denon AH-NC800 Headphones Announced, Landing in October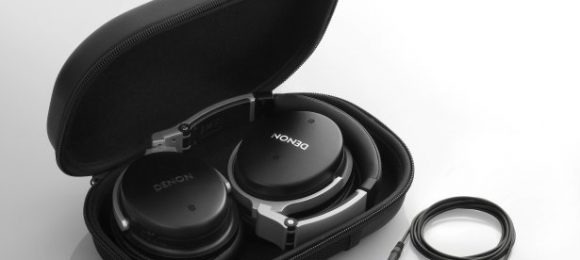 Despite having announced a plethora of over-the-ear headphones last week, Denon isn't quite finished yet. This time around, the company has unveiled their brand new AH-NDC-800 models. The headphones manage to pack plenty of features into the cans, making sure that when you see the price tag, you don't freak out. At least they tried, anyway, with features like dual noise cancelling.
The AH-NC800 were designed with the "human factor" in mind, according to Denon. That basically means that the headphones were created "based on precise scientific modeling and anatomical measurements of the human head." Which, to Denon, means that there should be no gap between the person's head, and the band on top of it. The goal, ultimately, is to make wearing the headphones more comfortable, so you won't want to take them off.
The new dual noise cancelling technology means that the noise from outside your headphones is cut by up to 99 percent, thanks to two microphones that cancel the noise from not only outside, but also on the inside. You'll find high-quality 42mm drivers, and detachable OFC cables with gold-plated plugs, and you'll get up to 40 hours of noise cancelling bliss for one AAA battery. Denon also included their audio restorer technology, making sure the sound is as crisp as it can be. The AH-NC800 headphones are set to land in the UK some time in October, and they'll cost you £250
[via Pocket-Lint]