Denon adds premium noise-cancelling headphones to Global Cruiser line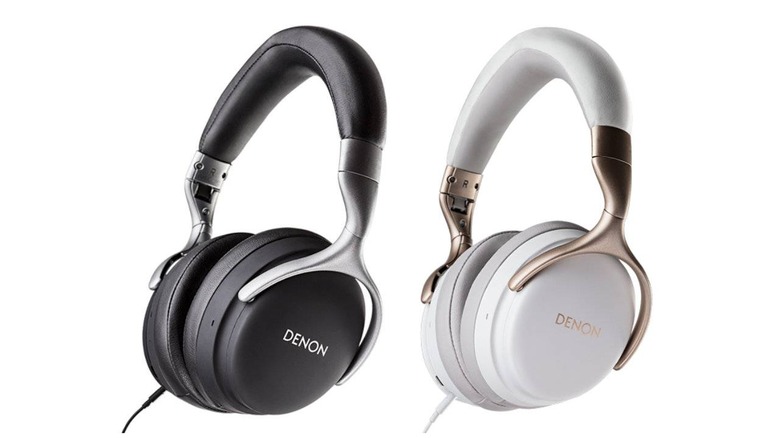 Audio company Denon has unveiled three new headphones models in its Global Cruiser series, the AH-GC30, AH-GC25NC, and AH-GC25W. Two of the models feature noise cancellation technology, and two of them are also wireless, enabling users to choose the pair that best suits their listening needs. The products will be available starting this month.
All three headphones models are targeted at audiophiles with the AH-GC30 standing top among them. That model features 40mm FreeEdge performance-tuned drivers that are Hi-Res certified — these are normally only found in the maker's flagship headphone products, according to Denon. Key to the technology are floating diaphragms that cut down on resonance.
Both the AH-GC30 and AH-GC25NC headphones models feature noise cancellation tech that includes dual microphones built into each ear cup and a total of three different noise-cancelling modes. Users benefit from modes designed to strip away ambient noise while on planes, in the city, and at the office.
According to Denon, its new noise cancellation system also includes an Ambient Monitor mode, which allows ambient noise to enter the headphones (via the microphones in each ear cups) for convenience or safety reasons. If someone starts talking to the user while they're wearing the headphones, for example, it only takes a tap on the ear cup to engage Ambient Monitor.
The AH-GC30 and AH-GC25W models, meanwhile, are both wireless with aptX HD Bluetooth connectivity for wirelessly listening to high-end audio. All three models are designed for comfort over long periods of time, including ergonomic memory foam ear pads and adjustable headbands. Other features include up to 40 hours of listening time, depending on model, Clear Voice Capture, the ability to take calls, support for connecting to two devices simultaneously, and a companion Denon Audio App.
The GC30 model arrives this month at $399 USD, while the GC25NC won't launch until March ($299) and the GC25W won't arrive until May ($249).