Denon $499 ethernet cable: words fail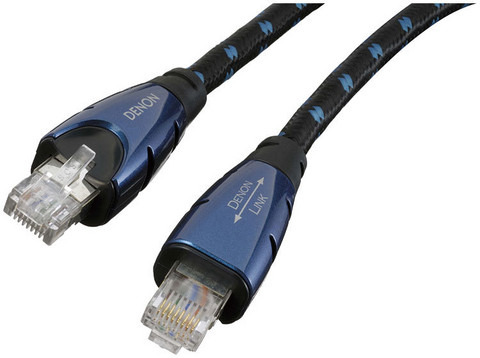 Half of me wants to call this a hoax, while the other half of me is wondering whether not using Denon's $499 AK-DL1 ethernet cable means my broadband is depressed and sluggish.  At over $8 an inch, the 1.5m cable is, obviously, intended for the "audio enthusiast" (read: "gullible rich guy"), and the ideal way to hook up your Denon Link components.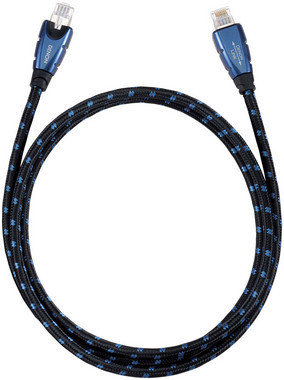 Inside the woven jacketing (which you should expect to see on the Milan catwalks next season) lie luscious strands of high-purity copper wire and tin-bearing alloy shielding.  But the woven sheath isn't just there to look fierce, oh no; it helps avoid vibrations.  I can't count the number of times my home entertainment experience has been ruined by stray vibrations.
Best of all, Denon have added "signal directional markings" which ensure "optimum signal transfer".  I've a horrible feeling that they mean the little double-ended arrow on one of the plugs, which at least makes sure you don't try to plug it in sideways.  Because seriously, that happens. 
I'm calling this a joke and I won't believe anything otherwise.  The idea of Denon being so stupid is just too much to bear, otherwise.
[via Pocket-lint]