The Back to the Future series has inspired many a scientific and engineering quest, from hoverboards, to self-lacing shoes, to, of course, the time traveling DeLorean. And now it is inspiring, wait for it, smartphone cases. To mark the timeline of the second movie, which takes place in 2015, toy maker Bandai is coming out with a new case for the iPhone 6 that encloses the smartphone inside the iconic car. It has lights and secret features, but, unfortunately, can't give you time bending powers.
This isn't the first eccentric smartphone case we've seen, but admittedly it is one of the fancier and more functional ones. Filed under Bandai's "CRAZY CASE" category, because where else would you file it under, the "Back to the Future II DeLorean Time Machine" case makes your iPhone 6 masquerade as a car, at least while it's lying on its screen. That is something you have to keep in mind lest you start playing around with the case like a car and potentially ruining your iPhone. As mentioned, you can travel back in time to fix that.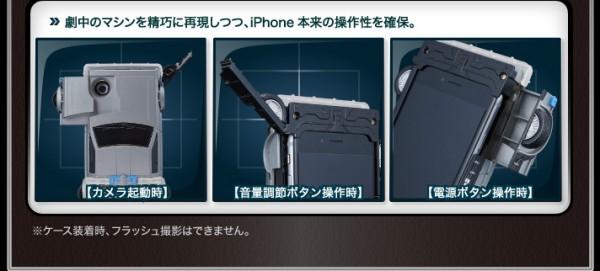 In case you're worried that the car's doors will keep you out from essential functionality, you can relax. The car's driver side front fender and wheel slide out to reveal the camera. On the opposite side, the fender flaps open to give you access to mute and volume buttons. Headlights flash when you have a call, since you won't so easily see the screen. And yes, you can pick this up and talk into it, into the bottom of the car, that is, to take or make calls. You are likely to get a few curious, if not scornful, glances, but being the center of attraction is the whole point of this case after all.
If this kind of thing floats your bubble, then be prepared to fork over at least $50 for a piece of geek history. The cases won't start selling until June, and so far it is available only from Bandai's Japanese website.