Dell's New Latitude 12 7000 2-In-1 Takes On Surface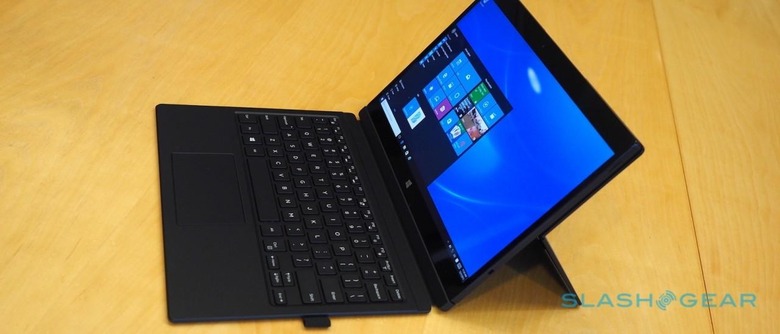 Making a Surface-style 2-in-1 is all the rage, and Dell isn't to be left out, bringing two detachables to CES 2016 this week. The Dell Latitude 12 7000 Series 2-in-1 and its Latitude 11 5000 Series 2-in-1 sibling each pack Intel's latest 6th-gen Core processors and Windows 10, and as the names suggest feature a removable keyboard.
Of the two, the Latitude 12 7000 Series falls most in line with what we've seen from Microsoft's tablet range, though with its own twist on the form-factor. Its magnesium alloy casing is slightly thinner, at 8.11 mm versus the Surface Pro 4's 8.45 mm, and slightly lighter, too.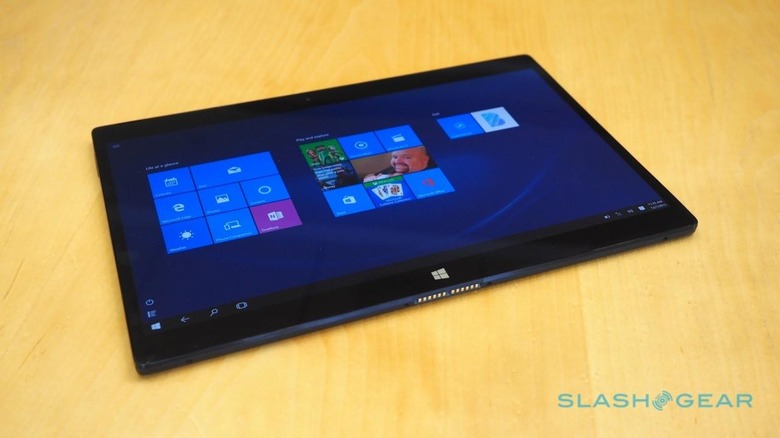 Where Microsoft offers full Core i5/i7 processors, however, Dell opts for more power-frugal options. The 2-in-1 comes with a choice of Core m3, m5, or m7 chips and Intel HD Graphics 515, paired with up to 8GB of LPDDR3 memory and up to 512 GB of solid-state storage.
The 12.5-inch display runs at either 1920 x 1080 resolution or 3840 x 2160 resolution, both with 360 nits of brightness and Gorilla Glass protection. Connectivity includes two USB-C 3.1 with Thunderbolt, an SD memory card reader, WiFi a/b/g/n/ac and Bluetooth 4.1 LE, along with optional LTE.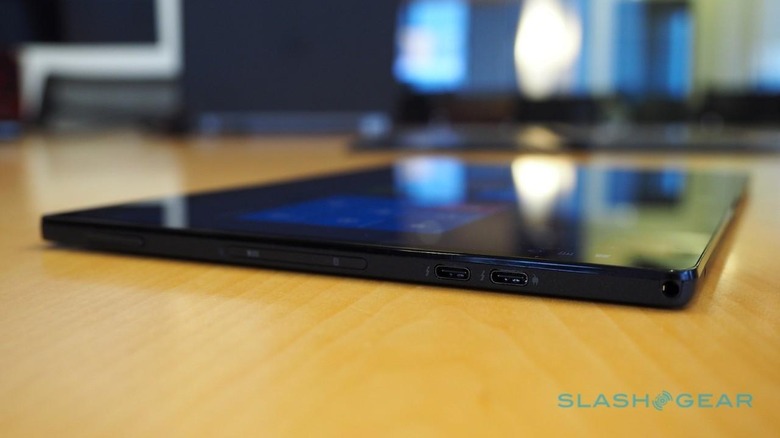 Dell will also throw in a USB-C to USB 3.0 Type A dongle, and it'll play nicely with the company's new Dell Dock and Dell Thunderbolt Dock. An 8-megapixel camera is on the back and a 5-megapixel camera is on the front, and there are two keyboards, one with a folding fabric design and another with a fixed angle intended to be left at your desk.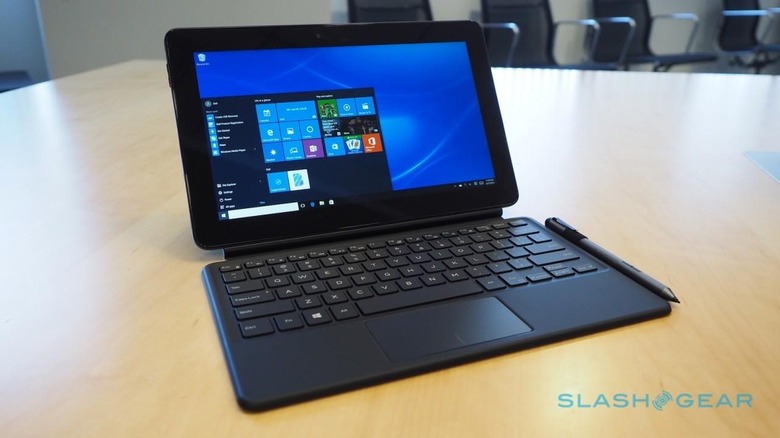 As for the Dell Latitude 11 5000 Series 2-in-1, that's smaller and cheaper than the 7000 Series machine, with a 10.8-inch Full HD touchscreen, Core m3 or m5 processor, and up to 8GB of LPDDR3 memory. It too can be equipped with up to 512GB of storage.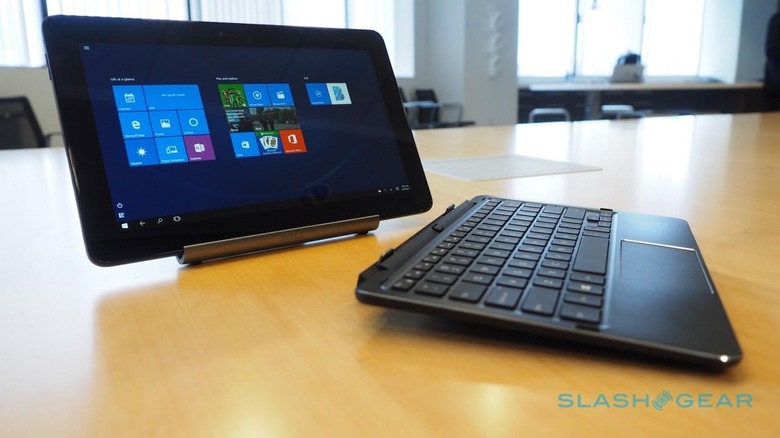 However, it makes do with only one USB-C 3.0 port and no Thunderbolt, though you do get a full-sized USB 3.0, micro HDMI, and SD card slot. It has the same wireless options, including LTE, along with the same cameras, and can be specified with a fingerprint reader.
Both tablets can optionally be used with a digital stylus.
The Latitude 12 7000 Series 2-in-1 (7275) will go on sale from early February, priced from $1,049, while the Latitude 11 5000 Series 2-in-1 (5175) will arrive at the same time, priced at $749.
[gallerybanner p="420835"]