Dell's Chromebook is so popular, it stopped selling them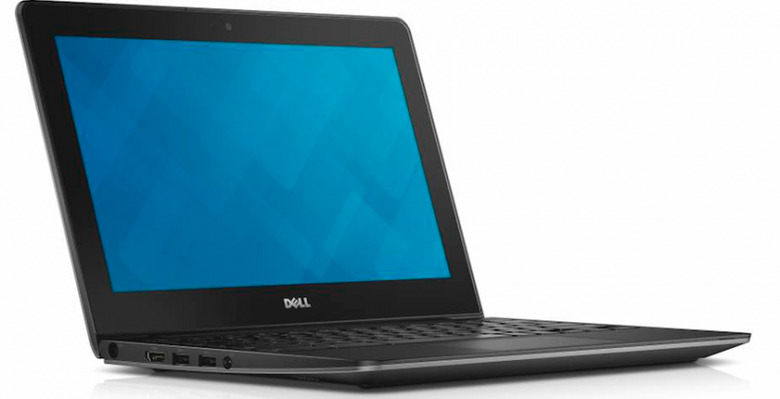 Chromebooks are popular — and if you doubt that, just ask Dell. The computer manufacturer has halted sales of their 11-inch Chromebook, all because demand was too high. Still available for educational purposes, the average consumer is out of luck for a while.
In an email to PC World, a Dell spokesperson said "Due to strong demand, the Dell Chromebook 11 is currently not available for order on Dell.com. It continues to be available for our education customers and can be ordered through their sales representative". The fever-pitch sales seem only to affect the Chromebook 11 in dell's lineup, which originally went on sale in December of 2013.
The Chromebook 11 is Dell's first (and currently only) foray into life apart from Windows, and has proven popular for a variety of reasons. Classic good looks front a respectable spec sheet, where a fourth-generation Intel Celeron chipset is on offer. Pricing sticks to the tried-and-true Chromebook form — right around $300.
Dell has offered no timetable for a return, and didn't note how many of these devices have been sold. The rising tide of Chrome OS along with dipping PC sales may have proven overwhelming for Dell, but look for a strong return when they're past this hurdle.
Source: PC World