Dell Zing WiFi PMP axed?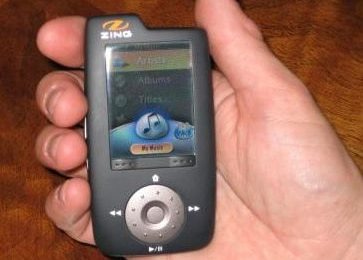 Dell has apparently cancelled plans to release an iPod-rivalling PMP this holiday, according to sources quoted by the Wall Street Journal.  They suggest that Dell intended to announce a media jukebox, PMP and Zing sharing software, but that the media player has been postponed "indefinitely" while the company continues solely with the application.  This will be used to organize media – such as music and films – on Dell PCs.
While Dell themselves declined to comment on the rumor, and the full reasoning behind the decision is unclear, it's suggested that problems in finalizing the system have led to its delay.  Other factors proffered have included the current economic climate and the recent updates to both the Apple iPod and Microsoft Zune ranges.
Dell bought mobile entertainment software company Zing back in August 2007 in a move that many assumed would mark the development of a WiFi-enabled PMP. 
[via Electronista]