Dell XPS M2010 Desktop Replacement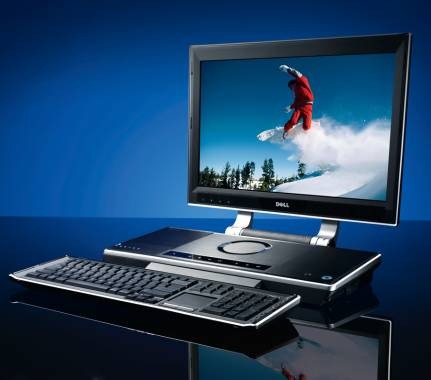 Looking for new cool laptop!? This new babe from Dell might be just right for you. The XPS M2010 from Dell is designed to be a desktop PC replacement that gives you a complete entertainment solution in a stylish and portable package. On go, the M2010 looks like a stylish and portable briefcase with a leather-like back, but in just seconds, it turns to be a complete entertainment center with full-sized keyboard, integrated touchpad, and wireless 10-key number pad. With a 20.1-inch widescreen SXGE+ display with TrueLife technology, the M2010 provides you an experience as if you were sitting at a front row seat watching your favorite movies and videos.
The M2010 uses Intel Core 2 Duo processor and comes with Window XP Professional, Home Edition, or Media Center Edition 2005. It supports up to 4GB of dual channel DDR2 memory. The on-board sound system provides 8 speakers and subwoofer that perform like a premium home entertainment system. The unit also comes with totally 240GB of two hard drives and 8x DVD/CD burner. 18.85" W x 2.90" H x 15.90" D with 18.30 lbs.
Price: $2,999